2019 Learning Design Summit Program
Program Overview
Throughout the Learning Design Summit, there will be a variety of different types of learning experiences. Each participant will have an advisor and will spend some time with a small group of colleagues in advisory. Participants will also have the option to attend an array of different workshops and design sprints.
While the Summit is a place where you can expect to get work done, you'll also have ample opportunity to unwind and enjoy all that the Washington, DC metropolitan area has to offer. Throughout the day, you'll have access to the fitness center, pools, and tennis courts at Episcopal High School. In the evenings, take the opportunity to network with colleagues from other schools, explore the monuments, or even enjoy a night out on the town. We'll also host evening mixers, social events, and group outings sprinkled throughout the week.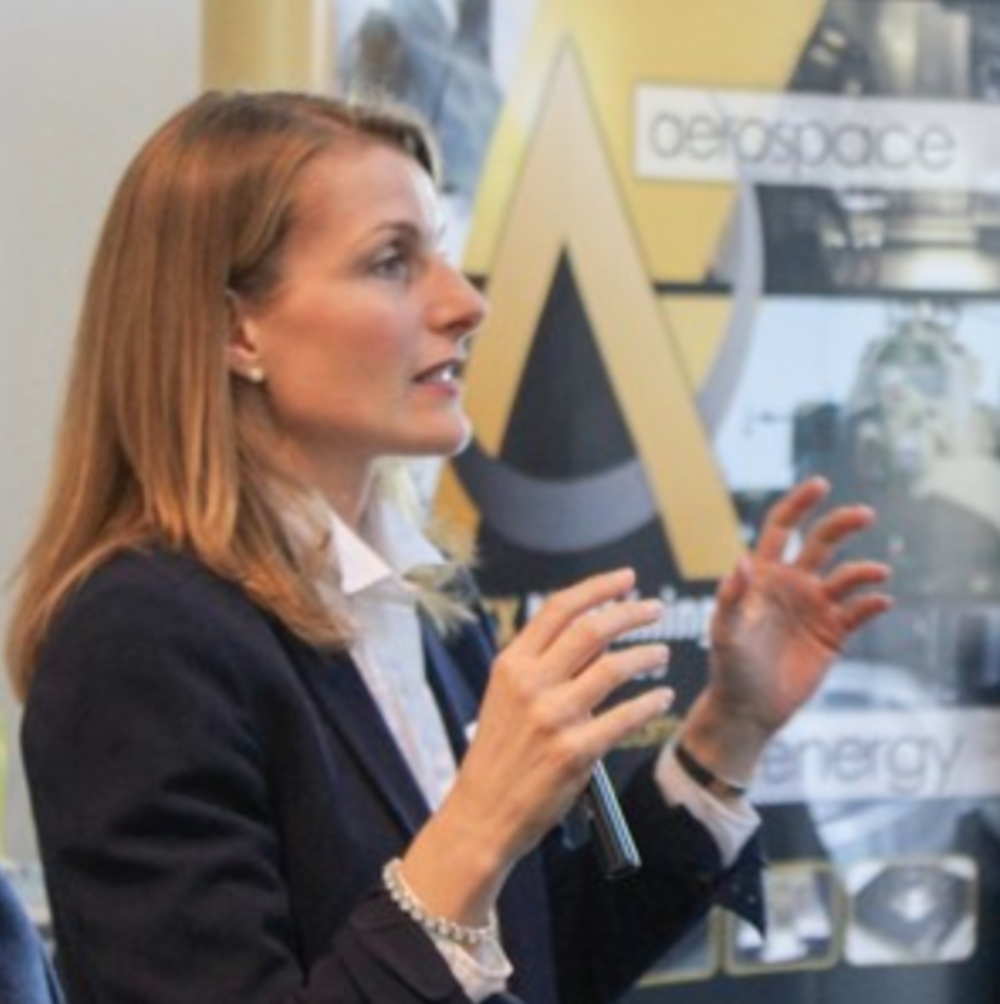 Keynote Speaker
Just announced! Author and educator Julie Wilson will be a featured keynote speaker on the human side of changing education at this year's Learning Design Summit.
Julie is a coach and advisor to school leaders, educational institutions, and foundations whose mission is to shape the future of K-12 education. She has over fifteen years' experience building effective learning environments that unlock human potential and enable organizational culture to adapt and grow during times of change. She graduated from Harvard's Graduate School of Education with a master's degree in technology, innovation, and education, and a bachelor's of arts in business administration and French from Queens University in Belfast, Northern Ireland. She's the author of The Human Side of Changing Education: How to Lead Change with Clarity, Conviction, and Courage. Julie loves to learn and is also a mom to Theodore (aka Teddy Bear) - her biggest teacher yet.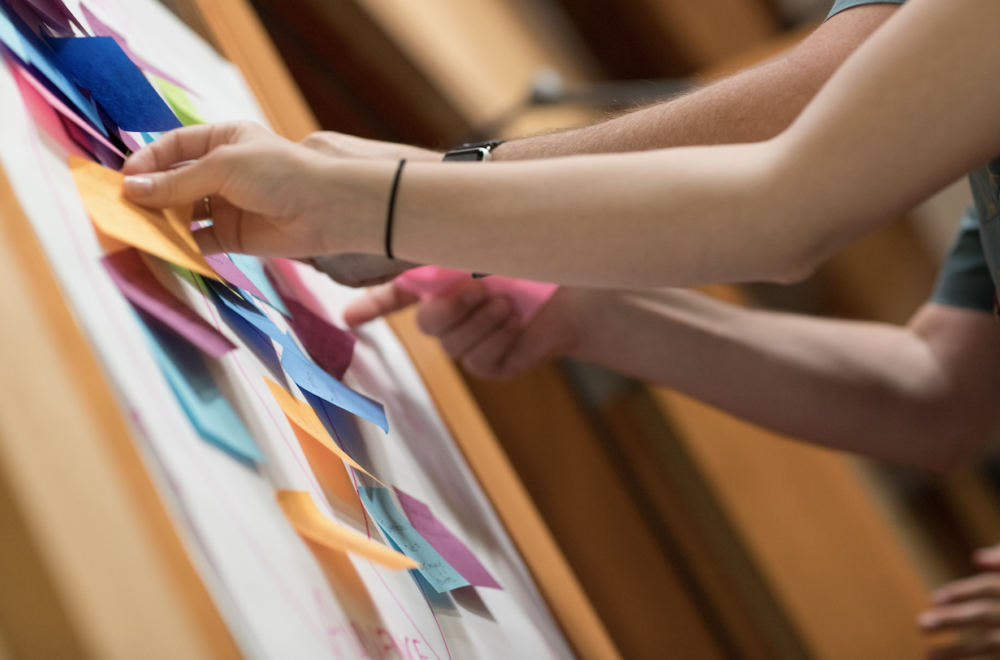 Workshops

Workshops are one hour explorations into topics important to the design of student learning experiences. Whether you are a teacher or school leader, there is something here for you. Each workshop is interactive and intentionally designed to be relevant and practical.

Coaching, Content, and Competencies: The 3'Cs of Professional Growth
Coaching is arguably one of the most effective avenues to professional growth for teachers. With many schools in the midst of developing teaching internship and fellowship programs, assigning mentors for new hires, and providing ongoing coaching support for seasoned faculty, the need to learn how to coach well becomes important. GOA firmly believes that coaching programs are successful when paired with expert curriculum aligned to educator competencies and outcomes. In this workshop, you'll learn some of the basic truths around coaching and hear more about our coaching model and our educator competencies for our work with GOA faculty. You'll then dive into different coaching models that you can implement at your school.
Cultural Competency for the 21st Century Classroom
No matter what subject you teach, cultural competency is an imperative for creating an inclusive and equitable classroom environment. Given the seismic shifts in demographics, the contentious global political climate, and the latest research in learning science, the time to embed culturally responsive pedagogy and curriculum into our schools is now! In this interactive workshop, you'll learn about some of the research, practices, and strategies for designing for cultural competence in your classroom and begin to develop a theory of change for your school communities.
Learning from Students to Inform Student Learning
How might we learn from students to actually improve how, when, and what they learn? Collecting data, whether qualitative or quantitative, has become part of our jobs as educators. It's also a buzzword promising to transform how teachers work with students. Data alone, however, doesn't drive learning. How might we proactively utilize data to drive student learning? And, how might what we learn from data impact how we design? This workshop will challenge you to think through how what you learn about students might apply to the design of new student learning experiences.
Making Initiatives Stick
How do you know when an initiative will stick? How do you engage your school's various constituencies in moving from trend to traction? How do you sustain momentum for a new venture over the long term? Schools are continually looking to improve, innovate, and initiate new ideas and programs, which are driven by mission. Managing change requires a combination of creative leadership, strategic communications, effective networking, and educator and board support. Join this conversational workshop for school leaders to share what works to make sure your initiative is integral and fosters lasting change.
Planning for Growth: Crafting a Professional Learning Plan for Educators Making Shifts
How do you plan and execute a professional learning plan for your colleagues? In this interactive workshop for school leaders, learn more about GOA's approach to professional learning, especially our protocols, agenda, and tools that will help you build the kind of professional learning plan that will actually work. You'll walk away with agenda topics, structured conversation questions, and other tools and trips for working on change initiatives with school-based teams.
Using Process Portfolios to Drive Learning
What if we leveraged portfolios to capture the process of learning in addition to the products? At GOA, process portfolios are emerging as a tool to assess learning. The key difference between these portfolios and others is that the evidence of growth comes from process artifacts (discussions, project plans, working drafts) rather than a sampling of summative assessments. Using process portfolios helps guide students towards documenting and reflecting on how and why they learn, not just what they learn. How might you leverage portfolios in your own work? Come learn with us and find out!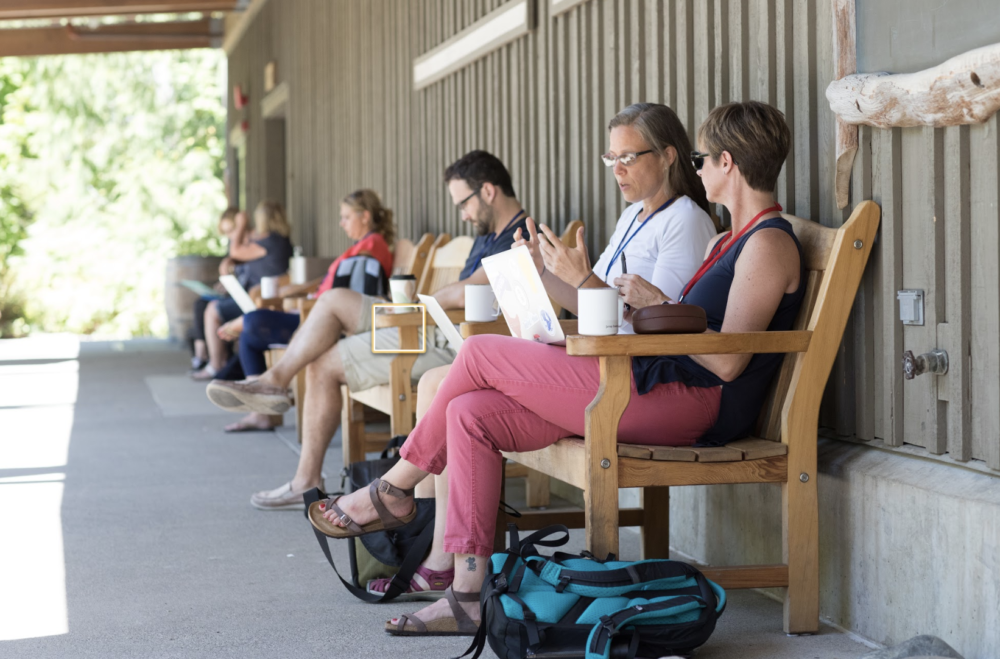 Design Sprints
Design sprints are two hour, interactive sessions with time to learn, apply, and reflect in a fast-paced learning environment. Each design sprint will follow a cycle of idea generation, building, sharing, and giving and receiving feedback.
Assessment Design Sprint
How can assessment inform teaching practice and student learning? How can teachers design authentic assessments to advance learning through the development of critical thinking and problem solving skills? How can student feedback be used to encourage students to extend their learning while leveraging student growth and metacognition? We will start by developing a common understanding and language around different types of assessments, including performance-based assessments. We'll look from different assessment examples from GOA and beyond, and we'll engage in hands-on design work, designing authentic assessments to advance learning through the development of critical thinking and problem solving skills. Participants will learn how to articulate competencies and outcomes and develop corresponding rubrics to assess those competencies and outcomes.
Competency-Based Learning Nuts & Bolts Design Sprint
What might implementing competency-based learning look like? How might that process align (or not) with current learning design practices at our schools? Using GOA's Competency-Based Learning Toolkit as a foundation, this experience will guide participants through four critical elements of implementing competency-based learning: articulating competencies, aligning learning outcomes, building rubrics, and planning learning experiences. Participants will have a chance to experience and discuss a series of protocols designed to ensure that critical skills and outcomes are driving our choices about what, when, where, and how students learn. This workshop is designed for participants who have a working knowledge of and/or direct experience with competency-based learning. You do NOT need to attend the introductory design sprint in order to participate in this design sprint.

Introduction to Competency-Based Learning Design Sprint
What are the skills and outcomes we hope to develop through learning experiences? How do we/should we capture and measure the learning that happens during experiences? How do we engage students in this process? Using GOA's Competency-Based Learning Toolkit, you will consider core elements of competency-based learning by participating in a collaborative, creative, and culinary endeavor. Through cooking and talking together, we'll experience firsthand what skills-based assessment might look like. This workshop is designed for those new to competency-based learning who want to familiarize themselves with the basics.
Join us at the Summit? Register here! Check out the FAQs and event details for more information.
Still have questions? Email us at hello@globalonlineacademy.org and we will get right back to you.