Take a Tour
Our webinar covers the purpose, components, and other key details of the toolkit.
What's in the CBL Toolkit?
The components of the CBL Toolkit offer specific ideas, activities, and models you can mix and match to your context. Use it to help various teams use common language and tools to implement CBL. Use it to design a strategy for adopting CBL. Use it to reimagine meetings and gatherings.
The CBL Handbook: What does competency-based learning look like? Why does it matter? How do I design competency-based curriculum and learning experiences? Learn the core concepts and essential vocabulary to begin your work.
The Activities Guide: How do I plan for competency-based learning? What might need to change about my classroom or my school to adopt competency-based learning? A series of step-by-step activities that help educators work together to discover, devise, apply, and iterate on competency-based learning strategies.
Reflection and Experience Cards: How do I implement competency-based learning? These cards offer provocative questions as well as "do now" ideas for classroom work to help educators practice competency-based learning with colleagues and students.
Who is the CBL Toolkit for?
CBL has value and relevance to all elements of the student experience. Educators at various grade levels (elementary, middle, and high school) will find value in the toolkit. In addition, the toolkit will be useful to those who are thinking about how to transcend traditional silos in schools: academic departments, academic vs. co-curricular work, etc.
What is the relationship between competency-based learning and other terms in the field like "mastery," "standards," "personalized learning," etc.?
Competency-based learning, also known as proficiency-based or mastery-based learning, prioritizes mastery of skills developed through authentic application of excellent content. It is a way to personalize learning for all students. Standards-based grading is slightly different, though it is used as a tool for assessing competency-based learning. Many schools think of standards as learning outcomes and competencies as higher-level, more aspirational skills. If you were building a rubric, the standards would make up the indicators, but they would be aligned to a broader competency.
How do I know my school or learning organization needs the CBL Toolkit?
Competency-based learning has three main goals: agency, equity, and transfer. If your school is reflecting on its work supporting students as owners of their learning, creating equitable and inclusive learning environments, and/or bringing authentic application of content to learning experiences, then CBL is worth exploring.
We see the CBL Toolkit has a way for schools to assess their current systems and practices, make decisions about which elements of CBL to pursue, and begin implementation. The Toolkit is flexible enough for schools who are asking "Why?" and those who are asking "How?"
How many toolkits should I purchase for my school or learning organization?
The toolkit is designed to be used in teams. We recommend purchasing one toolkit for each team you would like to use it: departments, grade level teams, curriculum/academic committees, pilot programs, etc.
Is the toolkit published online?
The toolkit is an analog tool designed for educators to use for in-person collaboration. For now, you can download the toolkit's Handbook for free. Keep an eye out for supplemental online resources in the coming months!
How much does a toolkit cost?
Each toolkit costs $75.00 and includes one handbook, one activities guide, a set of Reflection/Experience cards, and a display poster, all organized in a custom box. Purchases of ten toolkits or more receive a 15% discount.
How does shipping work?
Shipping within the United States is included in the $75.00 purchase price. Once you place your order, please allow 7-10 business days for your toolkits to arrive. For orders to be shipped outside the U.S., please contact us.
Can GOA help me use the toolkit?
Yes! GOA is offering a limited number of professional learning partnerships in 2019-2020 to support schools in adopting CBL. We use the toolkit as a foundation to strategize with you on goals, calendar, and program, then we match you with expert GOA coaches who work with your team both in-person and online to practice with the toolkit.
We also invite you to join us at the Learning Design Summit in June 2019. This three-day conference near Washington, D.C., includes a CBL strand where participants are able to engage in toolkit activities.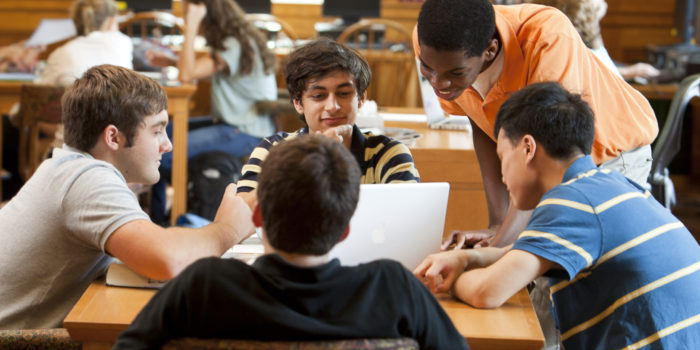 Article

-

Competency-Based Learning
Article

-

Competency-Based Learning