Mini Online Courses for Grades 7-9
A four-part series designed to help middle school students build lifelong learning skills.
GOA's Learners for Life series is specifically designed to support students in grades 7-9 as they develop the critical learning and life skills for success in middle school, high school and beyond. As a GOA member school, your community is invited to join these conversations at no additional charge.

This four-part series provides schools with a structured, professionally designed program for approaching a variety of essential skills that schools aim to develop in students, but that may not fit neatly into schedules, curricula, programming or staffing plans. Our theme-based curriculum has been developed in consultation with leading experts and educators. GOA is designing and building the courses, providing a trained lead teacher-facilitator, and one or two asynchronous expert speakers per course. Each module is two weeks long and requires approximately four hours of asynchronous engagement from students.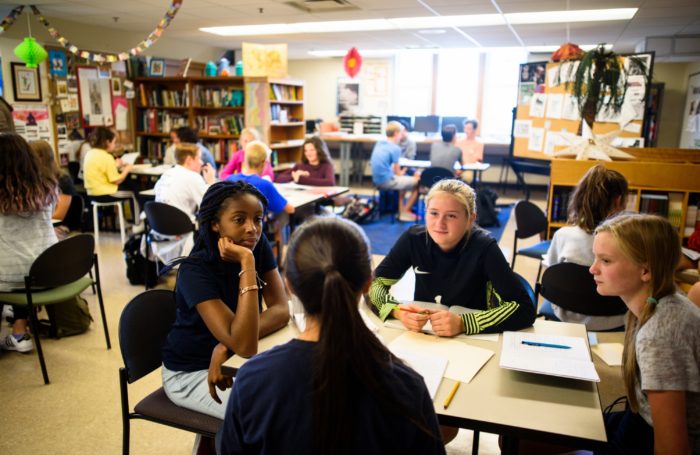 Webinar on Learners for Life Series
Watch our recently recorded webinar where we discuss the core elements of the Learners for Life series.
Watch the webinar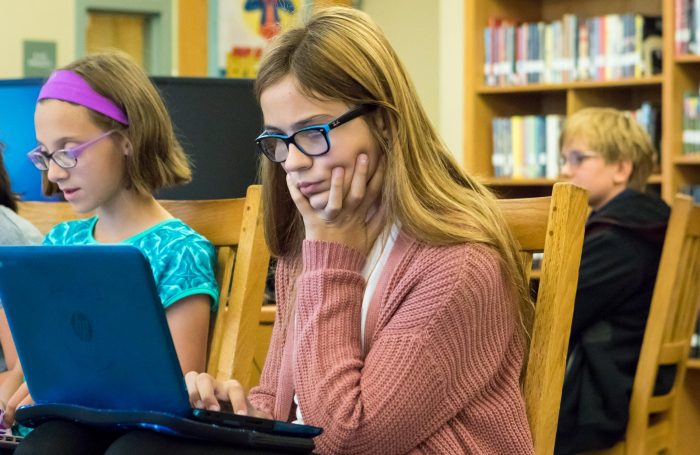 Learners for Life Courses
Growth, Grit, and Gratitude
October 21-November 1, 2019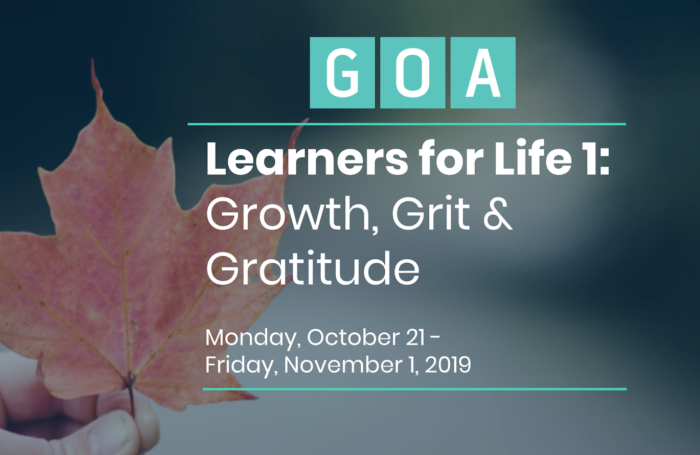 In this two-week course, students will design a personalized wellness toolkit packed with life hacks that will serve them well throughout their time in school and beyond. They will identify their strengths, use them when faced with a challenge, and explore strategies to change the way they think to affect how they feel and act. The course will be framed around three concepts: growth, grit and gratitude. Students will explore and develop their ideas of what it means to live life with purpose, a sense of power over how they think and feel, and the ability create and sustain a sense of well-being. Students walk away from this module with an understanding of actions they can take to thrive academically, socially, and emotionally.


The Learning Brain
November 11-22, 2019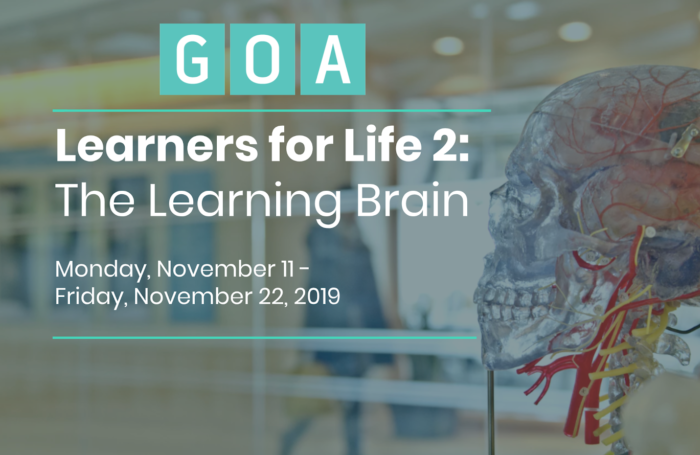 How well do our students understand their own brains? Students who better understand the workings of the learning process have more durable learning outcomes. This two-week course introduces students to effective methods for approaching their own learning, both in the classroom and when they are studying outside of class. The course leads students (and their teachers!) through a variety of metacognitive exercises designed to have them examine their own behaviors and approaches to learning, how successful they are and how congruent they are with what the literature says about how learning happens. Students will also examine the ways they organize their lives to accomplish real learning in the digital age. At a high level, the course approaches how students create the habits, routines and capacity for reflection that are supported by cognitive and behavioral science. Students in this course act on what they learn about their own brains in the context of their classes.

Expert Speakers: Henry Roediger and Mark McDaniel, co-authors of Make it Stick: The Science of Successful Learning.
Designing Excellent Questions
February 24-March 6, 2020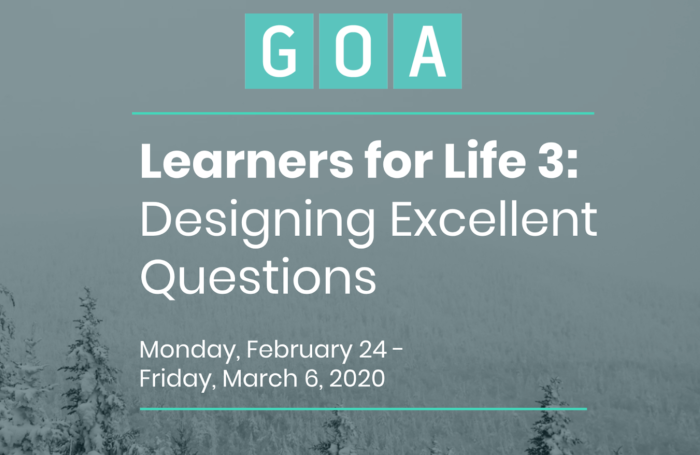 It's not uncommon in middle school that students don't respond directly to the prompt on an assessment. Whether that comes from misunderstanding an essay question on a history test, misreading directions on an assignment, or struggling to form an original research question for a science project, the reading and thinking needed in such situations are hard; heading off in the wrong direction or hitting what feels like a dead end happens. In this course we focus on questions as an essential tool for critical thinking and idea generating. Not only are questions an avenue into inquiry, but also a strategy for tackling academic challenges, whether unpacking a provided question on an assessment or forming one in response to a topic. The course is structured in the following way:


We begin with current research about how our brains are wired for curiosity
We next explore how such curiosity, in tandem with intentional processes, can fuel question shaping
We then turn to how to pursue questions, using the Information Search Process
We conclude with the big picture: the role of curiosity and questions in our everyday lives


Students leave the course with strategies along with an understanding of why authentic learning — for example, what results from the pursuit of complex questions — is uncomfortable yet manageable (as well as satisfying and powerful) with good processes, patience, and, most of all, our hard wired curiosity.
Digital Ethics
April 6-17, 2020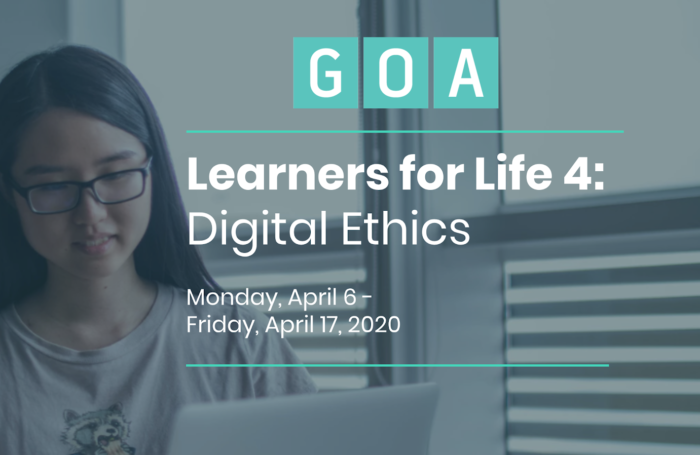 Never before have students had so much information at their fingertips and never before have they been so empowered to take actions that will affect others in very real ways. But with all of this agency comes the responsibility to behave ethically online and off and to expect the same of others. What is the right balance between privacy and openness? How can we avoid being manipulated or having our personal data become someone else's "product"? How can we make good decisions about the interactions that we have online? What are the right and wrong ethical decisions we can make about the media that we consume online and its effects on society? The global nature of the classroom brings into clear focus just how culturally conditioned many of these questions are. Building on the Designing Excellent Questions course, students will focus on how they can live more ethically in our digital world.
How many students can a member school enroll?
As many as they want. Our recommendation is to run this program across an entire grade, for example.
What is the cost to enroll?
Do I have to sign up for the entire series?
No: you may enroll in as many courses as you like.
Can a non-member school enroll students?
Can teachers enroll their entire classes?
Can we run these courses on different dates on our own?
Not at this time. To encourage interactions across schools, we ask all participants to take the courses during listed dates.
Can parents and teachers take these courses?
For schools that enroll 100 or more students in all four courses, GOA will create an accompanying 1-2 hour asynchronous program for adults for each of the four courses. This allows you to extend the conversation into the wider learning community at a faculty meeting, parent coffee, PTA meeting etc. Adult programs include the recorded expert speaker sessions, some curated materials and an opportunity to engage asynchronously with the course facilitation team.
Want to learn more about the series? Let's talk.
Contact us