Creating Powerful Learning for Students Means Creating Powerful Learning For Teachers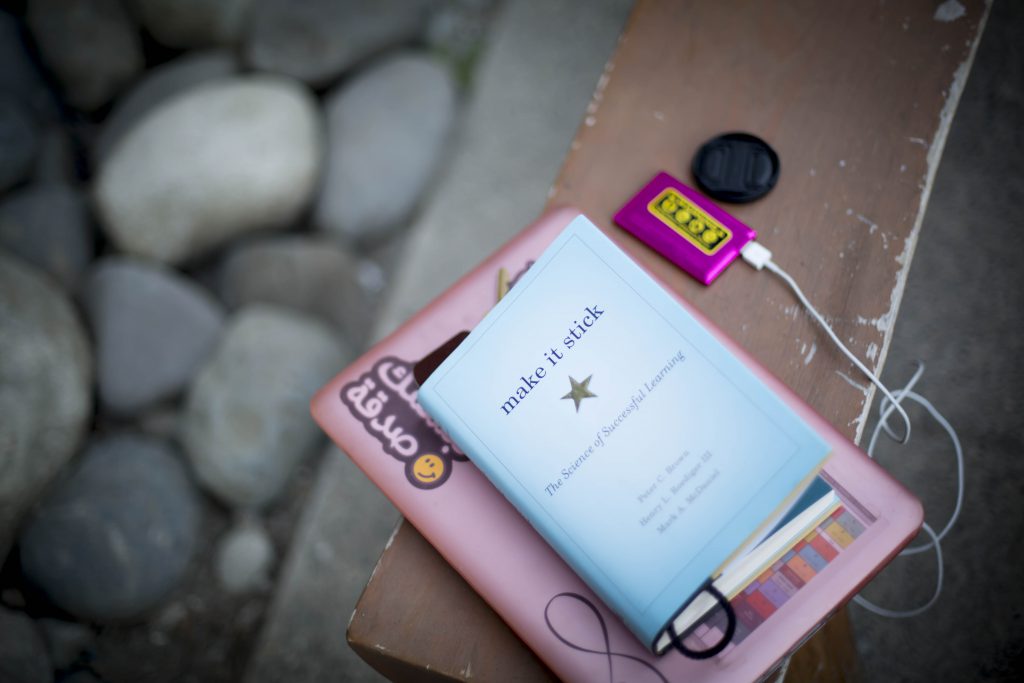 When teachers experience powerful learning, students benefit. Far too often, professional learning for teachers is disconnected from how that learning might impact the student learning experience. We believe that creating powerful learning for students means creating powerful learning for adults.
Over the course of the last few years, we have led professional learning online and in person in schools, at conferences, at dedicated summer experience and online. Here's what we've learned about designing powerful professional learning experiences:
It should be relevant.
This means teachers are exploring and diving into content relevant to the needs of their school or organization.
It should be collaborative.
This means teachers are growing a global network of colleagues and using that network to collaborate, create, and share best practices.
It should be personalized.
This means teachers experience learning that is personalized, driven by data and need. The learning should be at a teacher's own time, pace, and place.
It should lead to (and include) time for reflection.
This means teachers reflect on, question, and take responsibility for their own professional practice.
It should be innovative.
This means teachers are using technology to reimagine rather than reinforce their own practices, habits, and interactions.
It should be job-embedded.
This means teachers learn instructional design and ways of teaching that will impact their classroom and their students. Teachers will grow and can directly bring those experiences back into their classrooms and schools.
We design all of our courses with these hallmarks in mind. And, all professional learning experiences offered by GOA are aligned with the outcomes we seek for students in of our student courses. High quality rofessional learning should impact students, classrooms and schools. This summer, we are offering both online and in person professional learning. Professional learning opportunities are open to all teachers and edleaders. Join us.
Summer In Person Events
Blending Leadership Summer Seminar, July 23-25, 2017
A learning experience for school leaders with the authors of the book Blending Leadership: Six Simple Beliefs about Leading Online and Off.
Blended Learning Institute, July 23-28, 2017
The Blended Learning Institute is a unique online and in-person workshop for teams of classroom educators looking for the time, space, and support to apply the latest thinking in blended learning.
Summer Online Courses
Introduction to Blended Learning, June 16-30
This two-week online course offers participants an opportunity to think about and discuss what it means to leverage online learning environments in their teaching, how it works best for students, and what it can look like in their classrooms.
Designing for Personalized Learning, June 16-30
We've taken the most popular challenge from our Blended Learning Design Studio and adapted it into its own two-week course.
Coaching Innovation, Part I: July 7-21 and Part II: October 13-27
This course, delivered in two 2-week phases (July and October), is for educators in any position at a school interested in building the coaching skills and practice needed to hone their craft, whether you are new to coaching or interested in expanding your practice.
Tech Deep Dives, Canvas: July 10-14 and EdTech Tools: July 31-August 3
GOA Tech Deep Dives are intensive, 5-day explorations of the tools that support modern learning.
We want to hear from you. Tell us about a time you experienced a powerful professional learning experience. Follow us on Twitter and share @GOALearning.
Global Online Academy (GOA) offers high quality online, blended and in person teaching and learning experiences for students and educators. Professional learning opportunities are open to any educator. To sign up or to learn more, see our Professional Learning Opportunities for Educators offerings or email hello@GlobalOnlineAcademy.org with the subject title "Professional Learning". To stay up to date on GOA opportunities, sign up for our newsletter here.