Eight "Beautiful Questions" to Spark Innovation
I had trouble falling asleep when I got home from two days at the Nueva Innovative Learning Conference: my brain felt like it was on fire. An unfortunate comparison, given that the conference was held on the Nueva School campuses in California, where not far away the state was smoldering.
In my case, however, I find myself several days after the conference asking how I can keep my brain burning, albeit in a contained way, a blaze that might get something helpful done, like being truly innovative in the world of education, where there's a lot of talk, but change can be painfully slow.
Given the emphasis at the conference on innovation, inquiry, and design thinking, particularly from the incomparable Warren Berger, self-identified questionologist, and the team of inspiring teachers who live at the heart of Nueva's design and engineering programs, I drafted some "beautiful questions," which Berger told us are crucial for saving democracy. Inquiry may be our salvation in a world where what's true has never been more uncertain.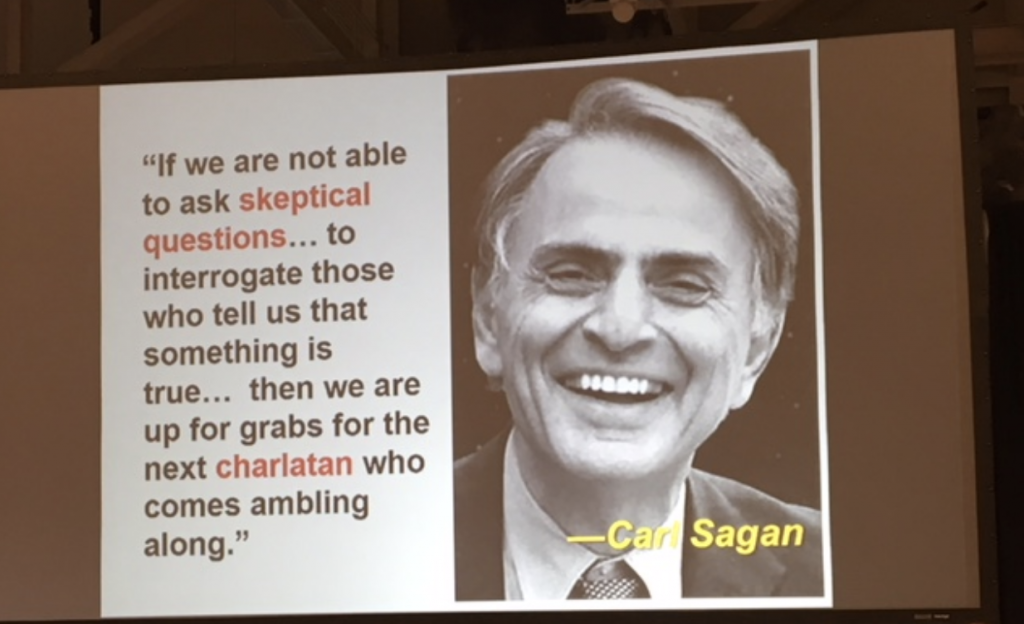 I came up with eight beautiful questions, each emerging from sessions I attended at the conference and each with potential to grow into something I hope will be worthy of pursuit, like the Nueva students' projects, shaped in the elective Design and Engineering for Social Good, where they dig into "user-centered design" to come up with solutions to real world needs and problems.
Eight "Beautiful Questions" to Spark Innovation
1. How might we design schools that are "temperament inclusive," aimed at moving beyond the "extrovert ideal"? Inspired by Heidi Kasevich of the Quiet Revolution.
2. How might we invite students to learn and apply user-centered design to tackle real problems in schools, such as the tension between content coverage and hands-on, experiential learning or to reimagine a school schedule with close attention to best ways to use time in order to drive learning? Inspired by the Nueva Design Thinking Program.
3. How might we rethink teacher evaluation to ensure it leads to better teaching and learning? Inspired by Robert Landau of Two Roads Education.
4. How might we ensure that all high school graduates can defend their learning, in the spirit of a PhD dissertation defense, to show the competencies they've developed, the knowledge they've gained and can apply, and their readiness for new college and career challenges? Inspired by Justin Wells of Envision Education.
5. How might we resist what's counterintuitive and help students everywhere learn and practice the best strategies, according to cognitive science, for making what they learn stick? Inspired by Peter C. Brown, co-author of Make It Stick.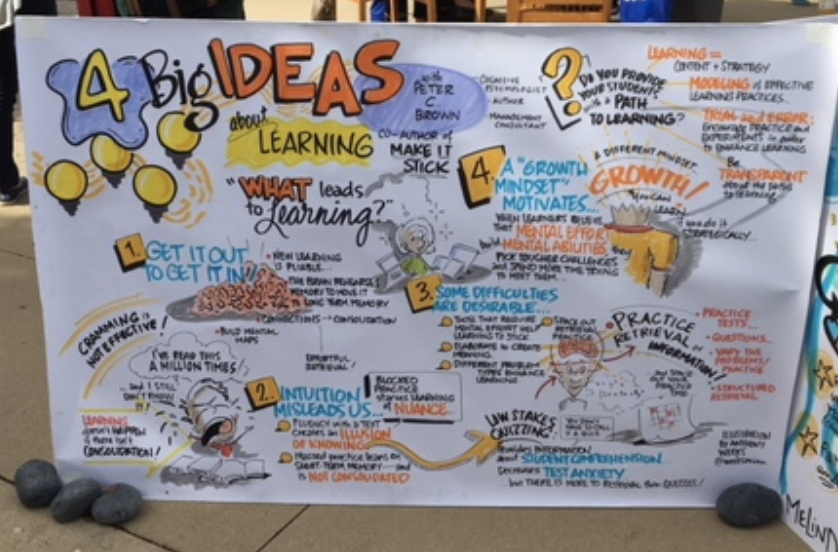 6. How might we change inequitable results in schools through personalization and providing every student with "just right learning"? Inspired by Brian Greenberg of the Silicon Schools Fund and Yanira Canizales of Lighthouse Community Schools.
7. How might we cultivate skillful and ethical attention in the digital age? Inspired by David Levy of the Information School at the University of Washington.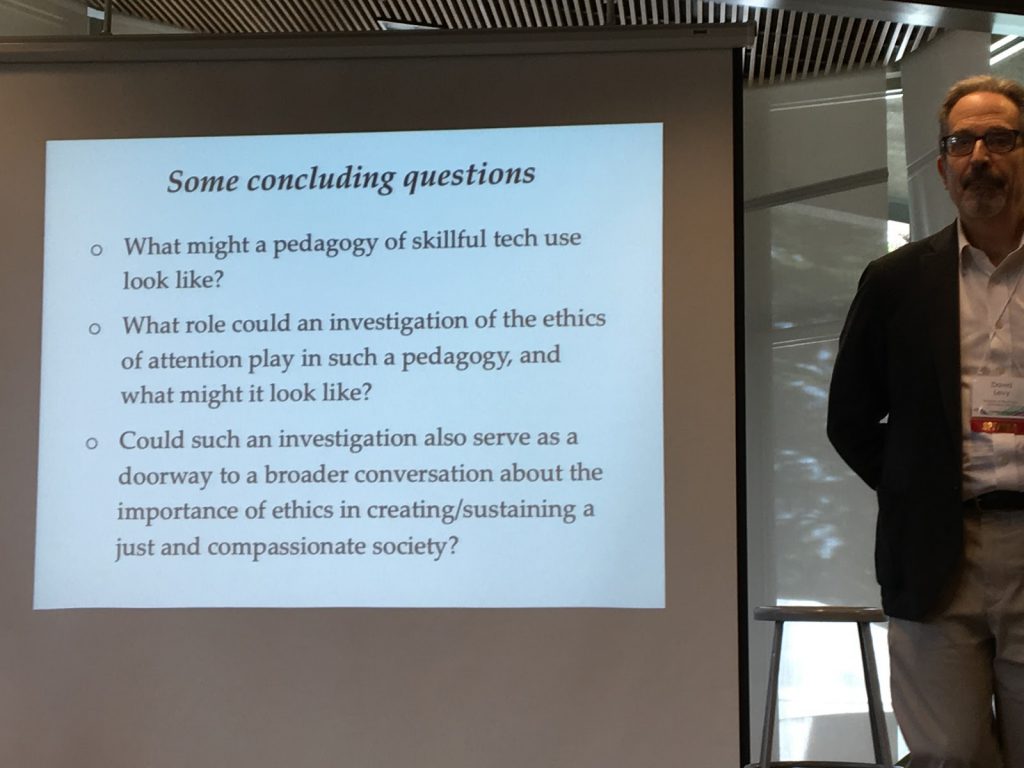 8. How might we help young people live ethically and intentionally in one online and offline world? Inspired by a panel on social media, which included Amy Guggenheim Shenkan and Kelly Mendoza of Common Sense Media; Simone Marean of Girls Leadership Institute; Gloria Moskowitz-Sweet of My Digital TAT2; and Catherine Steiner-Adair, clinical psychologist, author, consultant, speaker, researcher.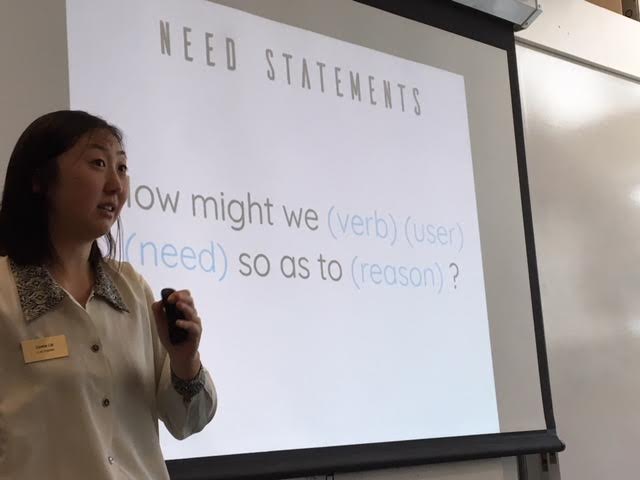 Two Bonus Beautiful Questions
Each one of these could blossom into an extensive project. As I grapple with all I heard, learned, considered, and chewed on, I find myself wondering about professional learning as well: How might we reimagine the traditional conference to ensure that the inspiration generated translates into the change we long to make?
Finally, I've done what Berger encouraged and turned Global Online Academy's vision into a beautiful question:
How might we reimagine learning to empower students and educators to thrive in a globally networked society?
Global Online Academy (GOA) reimagines learning to empower students and teachers to thrive in a globally networked society. Professional learning opportunities are open to any educator. To sign up or to learn more, see our Professional Learning Opportunities for Educators or email hello@GlobalOnlineAcademy.org with the subject title "Professional Learning." Follow us on Twitter @GOALearning. To stay up to date on GOA learning opportunities, sign up for our newsletter here.