The Power of Networks: Ten Ways Schools are Tackling Innovation
By Emily Hamlin and Jason Cummings
Each fall, the OESIS conference in Quincy, Massachusetts, provides the GOA faculty and staff with an invaluable opportunity to share our work. Just as important, however, is the opportunity to connect in person and share a few meals and a lot of good conversation. Whether online or in-person, deep learning is driven by the relationships between and among the teachers and learners who bring them to life. This year we were joined by colleagues Ayako Anderson from Noble and Greenough, Leah Cataldo from Buckingham Browne & Nichols, Matt Memmo from The Episcopal Academy, Jeff Torchon from Germantown Friends School, and Priya Singhvi from Greenhill School.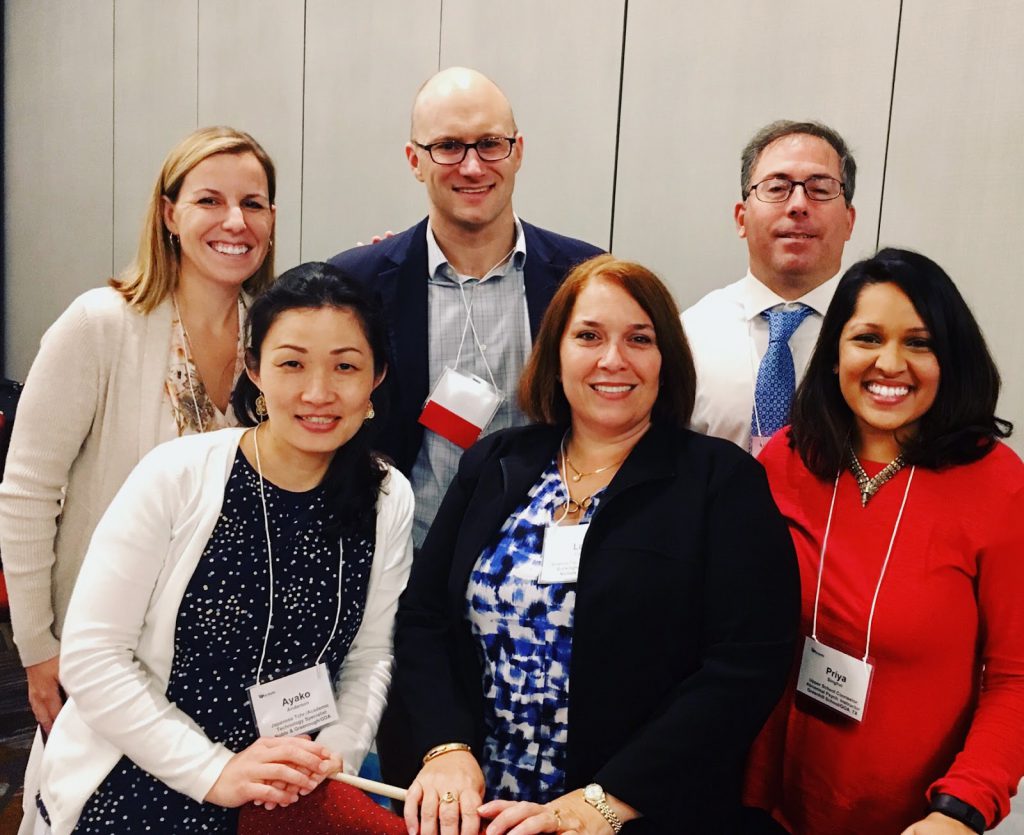 Knowing what we know about the value of community and relationships in designing networked, student-centered learning experiences, it was no surprise to see the value of networked teachers, students, and schools emerge as the primary theme at OESIS. Whether it was a teacher's goals around equipping students with the skills and experiences to excel in a modern workforce or an administrator's goals around shifting school culture, the most successful approaches to school innovation integrated people, places, and information beyond the scope of the classroom or campus.
In the same vein, many educators are shifting away from siloed, content-focused programs. Whether schools are moving toward competency-based learning or highlighting interdisciplinary collaborations, many are resisting the constraints of traditional disciplines and emphasizing skills like empathy and collaboration. In effect, the need to make our curricula more transdisciplinary and more connected to real-world skills lines up perfectly with the push towards more networked schools.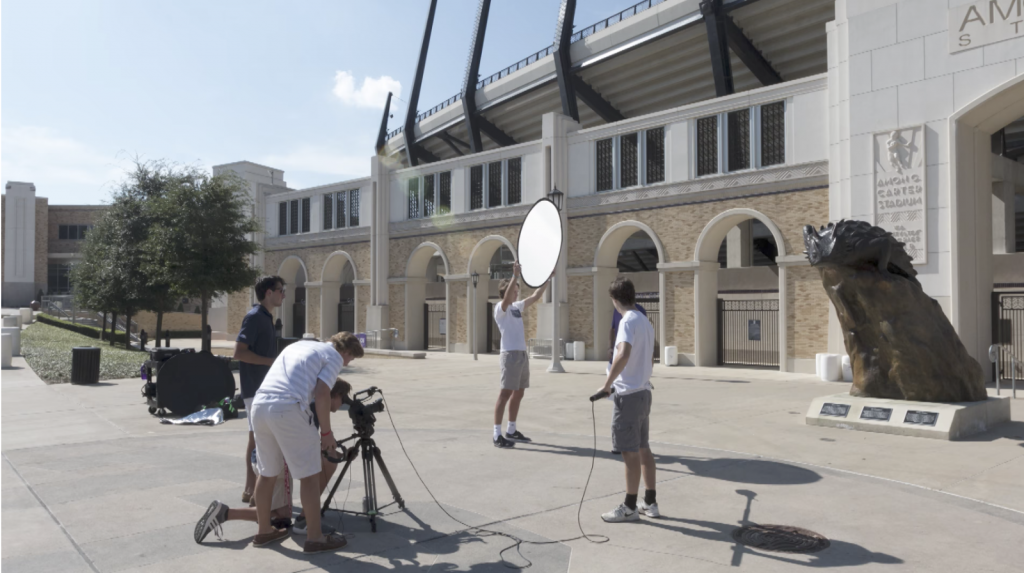 Integrated Media students at Oakridge School in Arlington, TX partner with local business and offer free marketing in exchange for an opportunity to develop technical skills and test their products a public audience.
Ten innovative, networked approaches to learning we saw at OESIS: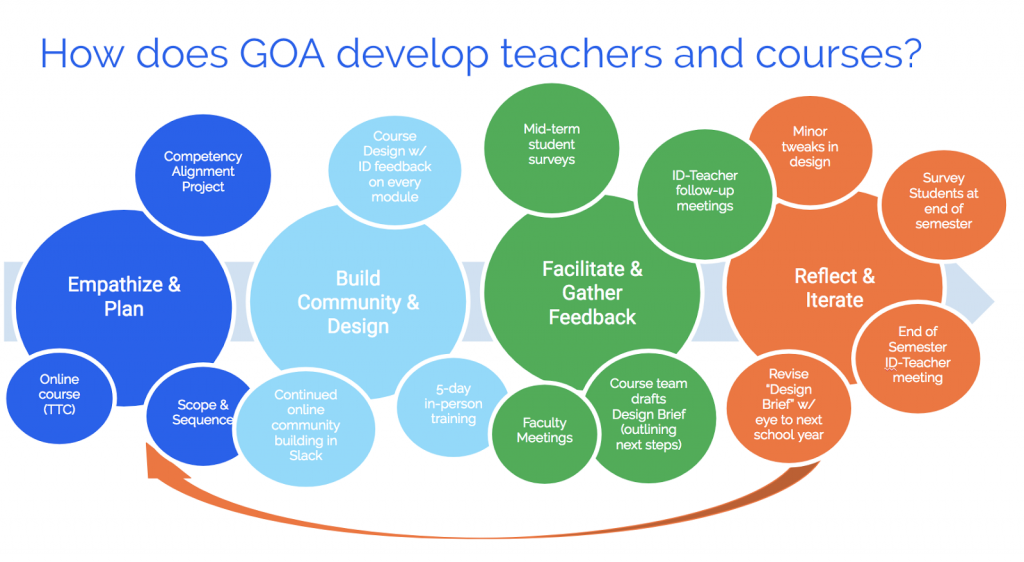 The 2017 OESIS Learning Innovation Report of U.S. Independent Schools lists inter-disciplinary and mastery/competency-based approaches among the trends most often cited by school leaders as programmatic aspirations. Those same respondents listed establishing faculty culture as far and away the most significant barrier to effecting change in our schools. GOA is meeting this challenge head on – both with our own student program and through our professional learning partnership with the Mastery Transcript Consortium. Collaboration and networking within and among schools' faculties is paramount to creating a more student-centered future, and we're eager to lean into this work.
Global Online Academy (GOA) reimagines learning to empower students and teachers to thrive in a globally networked society. Professional learning opportunities are open to any educator. To sign up or to learn more, see our Professional Learning Opportunities for Educators or email hello@GlobalOnlineAcademy.org with the subject title "Professional Learning." Follow us on Twitter @GOALearning. To stay up to date on GOA learning opportunities, sign up for our newsletter here.