Insights
Five Design Elements for Rethinking School: A Toolkit for Educators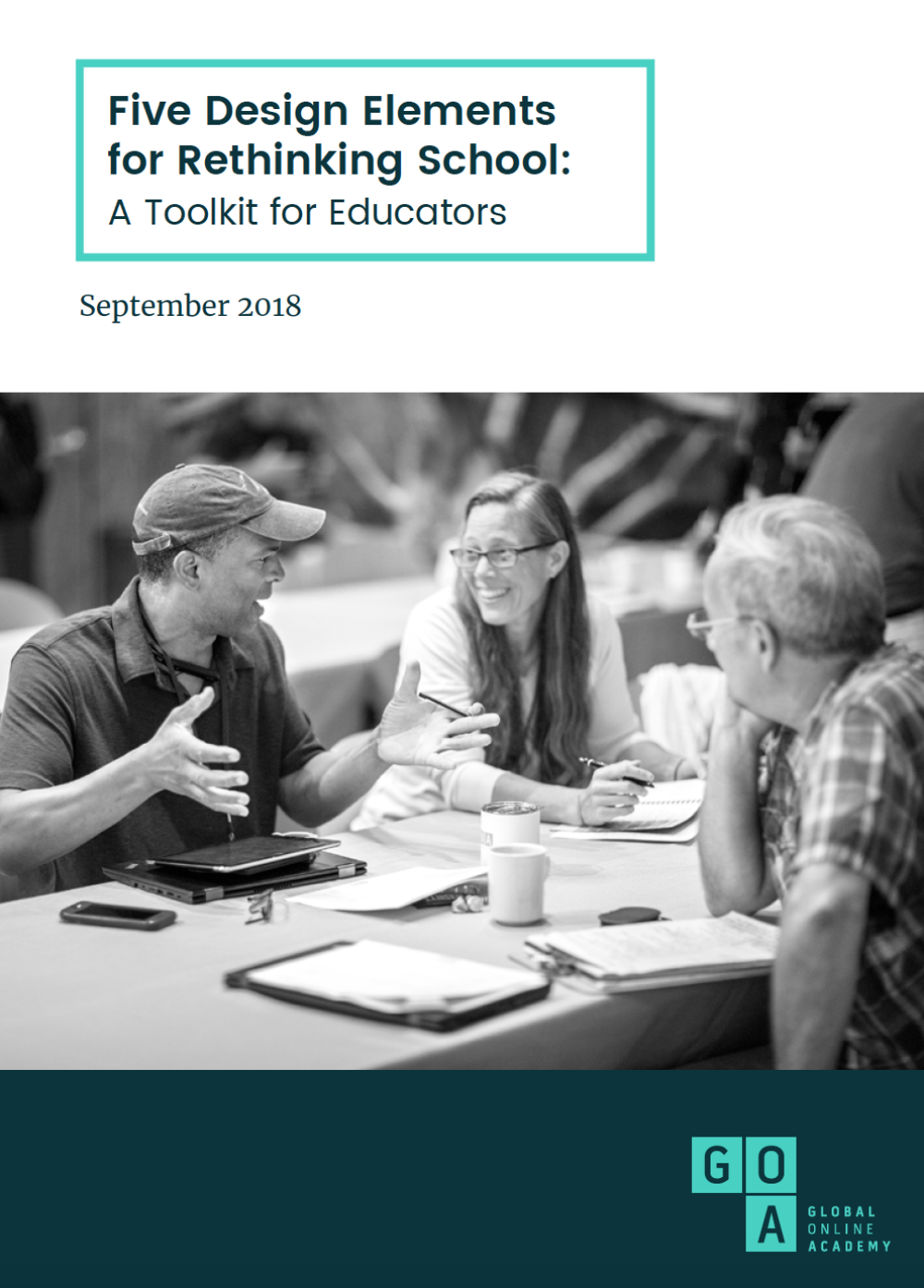 Much of the current discourse about education focuses on how schools must adapt, shift, and change to serve the needs of modern learners. And, we're seeing new school models and designs surface in many places around the world. The education landscape is changing.
Many educators are modernizing school design, and as a field we are asking ourselves large, complex questions about current models and sustainability while seeking new ways to reimagine school. Further, we're asking whether we're serving students as well as we can. Even more fundamentally, we're focused on what learning can look like and how it can flourish in a changing world. What does it mean to imagine school differently? In order to continue and expand on our most popular professional learning course we've ever offered, we designed GOA's Rethinking School Toolkit.
In the Toolkit, learn the five design elements for Rethinking School. We outline several ways to explore the five Rethinking Schools elements further, including activities and discussion questions for use with your colleagues. We also included expanded playlist of resources for further exploration. You can pursue these activities and playlists on teams of different sizes, as a whole teaching staff, or on your own.
Download Five Design Elements for Rethinking School: A Toolkit for Educators.

.