Build Capacity for Change
GOA created the Design Lab to bring our expertise to school leaders who lead academic programs. The ways we can enhance or even reimagine the school experience are numerous, but the intention and impact of those changes will look different from school to school. The Design Lab offers products and services that guide school leaders from vision to strategy to design to implementation, ensuring that evolution of academic programs is mission-aligned, research-based, and learner-centered.
School should be designed for the way people learn.
The Design Lab's forward-thinking, research-based approach moves schools from possibility to practice. We help you define and design for the learner experience at your school.
Design Audit
We review online and hybrid courses, offering detailed, research-based feedback on instructional design.
Learn More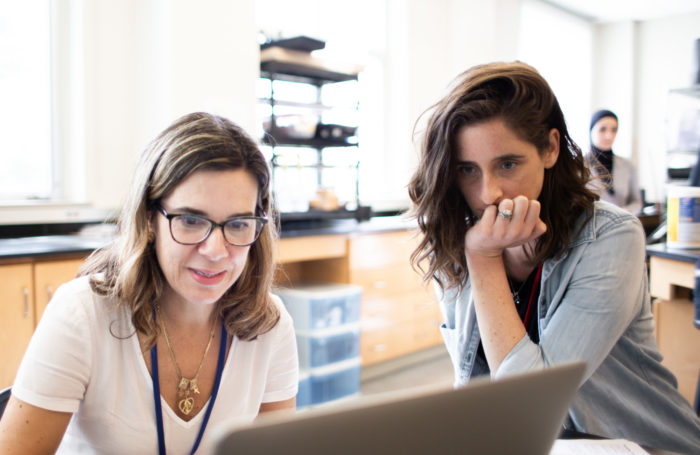 Products
We create tools that guide schools to develop learner-centered systems and practices. We share free resources that capture our latest thinking and work about the future of education.
Learn More