Locally Grown, Globally Sustained: Students Spark Change through Online Projects
The Catalyst Conference is April 27 through April 30, 2017. Nearly 350 students from 60+ independent schools around the globe will present their course capstone projects on sparking change in their communities. In How 300 Students Are Creating Change in their Communities…Starting Online we examined the drivers behind launching this conference for the first time last year. As a global consortium, we recognized our unique position at GOA to combine technology, authentic assessment, and student-driven learning to create a meaningful experience in the form of an online student conference.
Read more to preview student presentations, hear from GOA teachers about the value of this kind of work in their classes, and find downloadable resources for any teacher or school interested in participating.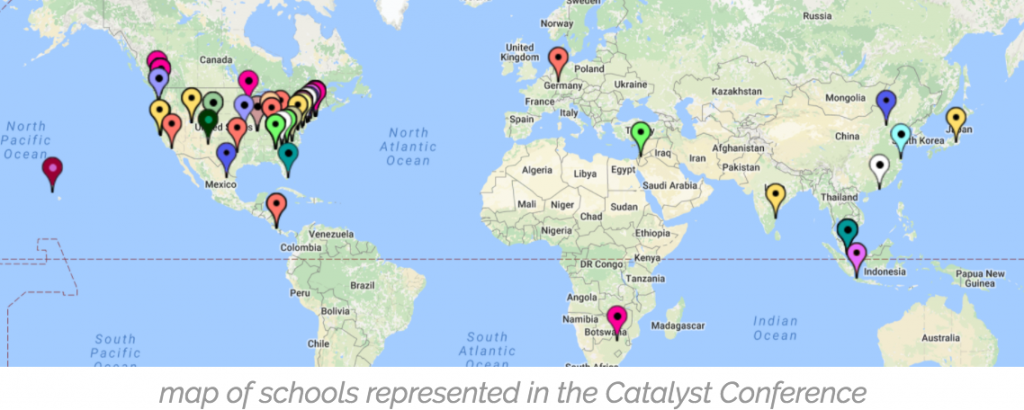 Locally Grown
This year we have 23 class sections participating in the conference. Regardless of the discipline, all students have responded to some form of the question: How can you apply what you've learned in this class to catalyze change in your local community?
It's that last part — the local community — that provides the context that empowers students make real-time use of their learning.
Often in schools, in our collective pursuit to nurture global citizenry and scholarship, we promote a kind of "telescope learning." In "telescope learning," students in one geographic location do their best to bring an understanding of other cultures, perspectives, or the experiences of people closer via metaphorical binoculars, like web research. From there, students may analyze their global understanding in a local setting, with their classmates.
The trouble is, while this may be the most feasible way for educators to regularly develop the skills and understandings sought, the view through the telescope is prone to partial or inaccurate information and distortion. This type of learning will always exist. (Until time travel and apparating become real things, we won't see this approach going away anytime soon.)
The Catalyst Conference seeks to offer an alternative to telescope learning: With these projects, students are beginning with the local community and moving to the global. We're compelled by the idea of leveraging technology in a way that facilitates global awareness, cultural competencies, and empathy in students by aggregating many local perspectives that, when explored together, reveal a different kind of global understanding.
Watch Jakarta Intercultural School alum, Sultana Qureshi '16, speak about her experience with this concept during last year's conference:
Sultana Qureshi Speaker Video from Global Online Academy on Vimeo.
We see an inverse relationship at play when we guide students to see learning in terms of their local, or personally relevant, contexts: the more local and personal the focus, the greater potential for students to create change. Taking broad topics such as disease and treatments, attitudes about homosexuality, or architectural solutions in the world and asking students to identify where they see these topics in their own lives expands the impact and traction of that learning.
Westminster Schools student, Wilson Wheeler '17, in GOA's Medical Problem Solving II course chose to explore Alzheimer's Disease for his project. The disease has impacted his family and his presentation tells the story of Wilson's experience as a family caretaker, his research and understanding of the disease, and how he's making an impact: by developing an app aimed at alleviating "stress and the guess work" for in-home caretakers supporting dementia patients.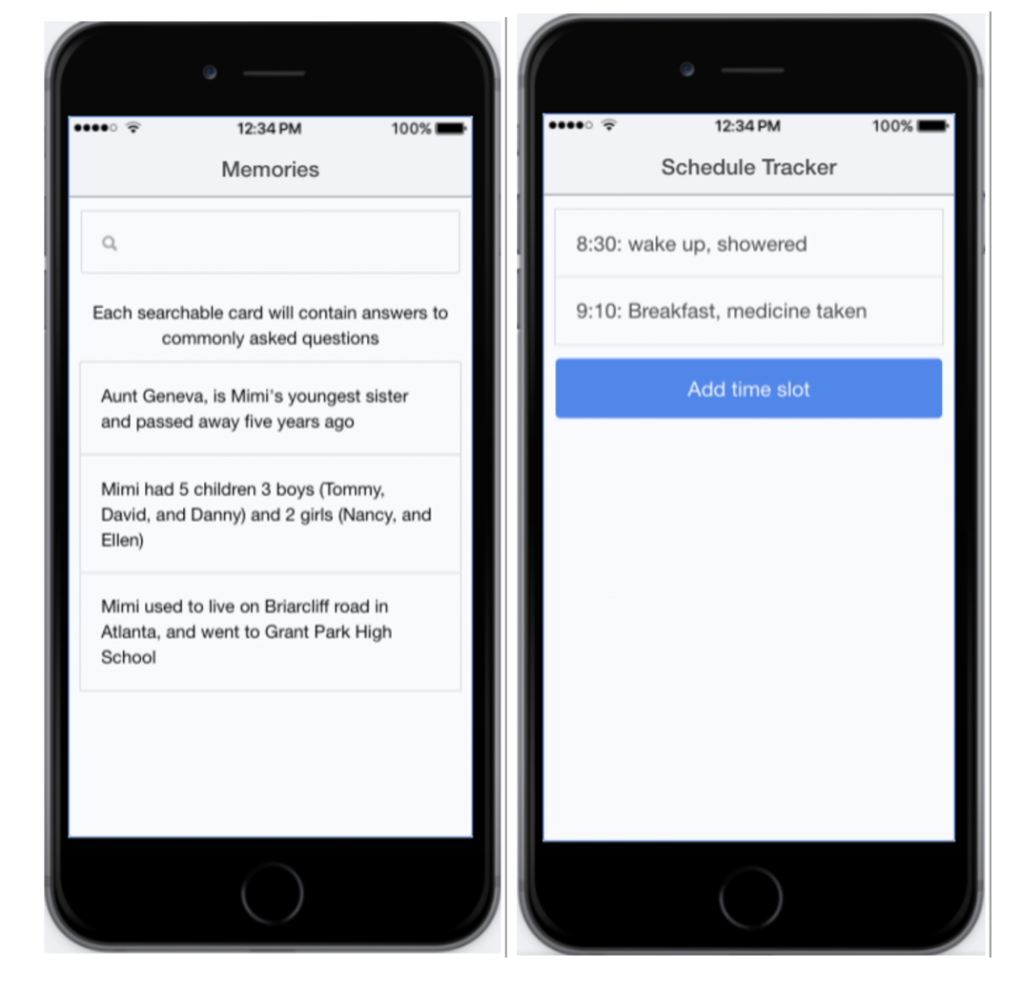 A final example, from GOA's architecture course where students have been charged to use their new knowledge and skills to propose architectural solutions based on needs they've identified in their own communities. Louisville Collegiate student, Jack Catlett '19 immediately thought about ways to improve his school's cafeteria. His presentation explores how he identified the needs, the prototypes he's drafted, and the model proposal he's completed.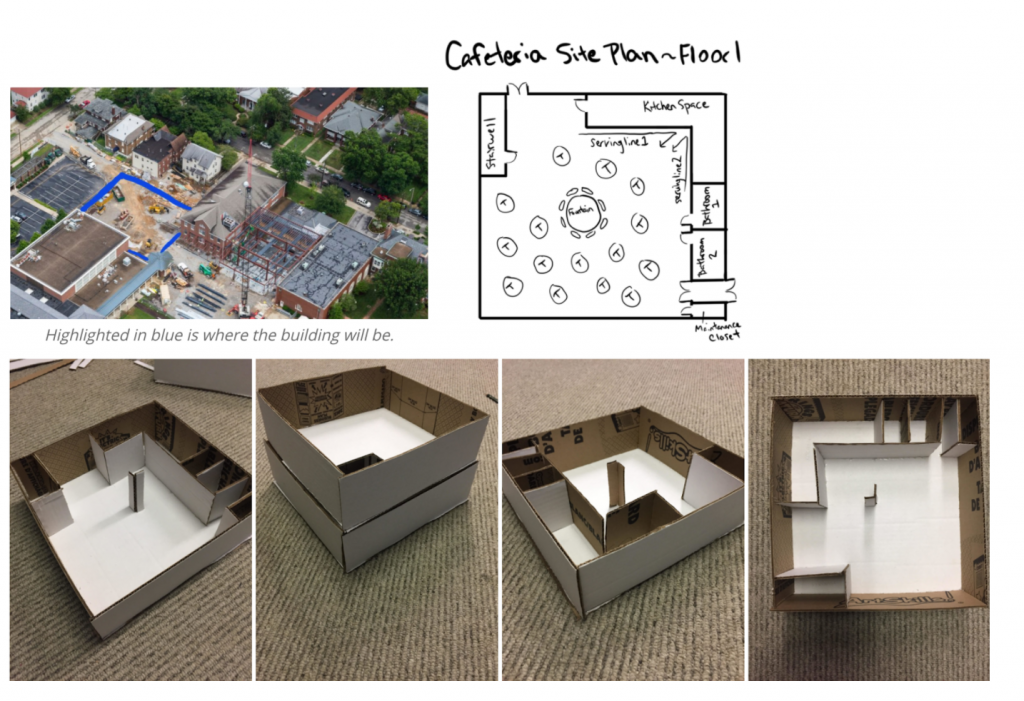 Globally Sustained
The power of these local deep dives — connecting course concepts to a student's own community– becomes exponentially stronger when elevated to a public, even global, stage. Not only does the quality of student work increase with the higher stakes that come with the awareness of a future public audience (see: audience effect) but it many cases, it is the global audience that actualizes the change a student sought to spark.
The value of this is not lost on teachers. Laura Reysz from Park Tudor, is one of GOA's Medical Problem Solving teachers and remarked, "Students have spent two semesters understanding and empathizing with patients from all over the world.  This conference gives them the opportunity to share that with others outside the class and to address a local medical issue they feel passionate about."
When The Pembroke Hill School teacher, Kim Banion, was asked about the value of this type of student-driven, local to global learning has offered her students she wrote, "I think students gain insight into how gender theory applies to their lives, and the time and space to research, question, and reflect on a specific area of gender that interests them. Having an audience for their work beyond the confines of our class is a great benefit, too. Students have to think about what the general population knows and believes about gender theory to make their ideas relevant and actionable in a global context."
More details:
What is the Catalyst Conference? One of the largest online conferences for and by students, the Catalyst Conference presents hundreds of student projects designed to spark change in local communities. These interactive, multimedia projects are the culmination of weeks of work in Global Online Academy and on-campus classes. Conference attendees are invited to learn, interact, and share stories with our student presenters. See award-winning projects from our 2016 conference.
Who presents at the conference? Who attends? In 2017, more than 300 students from 10 countries representing 60 different schools in the Global Online Academy network will present at the conference. These presentations are capstone projects for GOA and on-campus courses. The conference is free, and attendees are encouraged to show their support by engaging with projects via comments, discussion, or other interactive activities. Share this link freely and widely! Visitors should register ("Register" above) in order to interact and vote for conference awards.
When is the conference? April 27-30, 2017. Our live keynote event with Sean Maguire of Plan International will be on April 27th at 15:00UTC (11amET).
Where is the conference? The conference is an asynchronous event and, after it opens, projects can be accessed at goaconference.org at any time.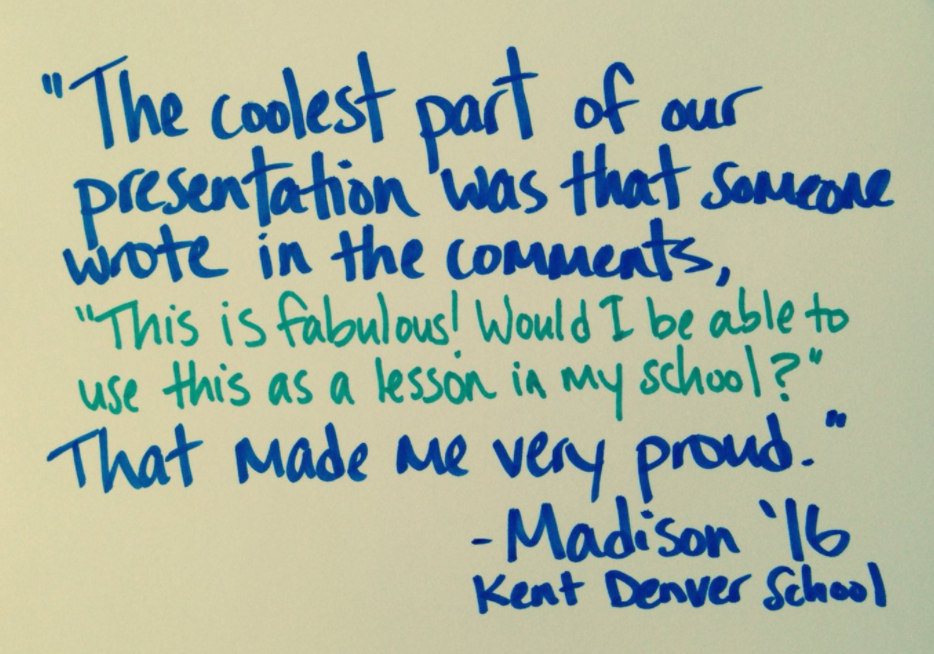 This post is the second installation in a three part series exploring the facets of and reflections on GOA's Catalyst Conference | goaconference.org | April 27-30 | #GOAndChangeIt.
Stay tuned for the remaining Catalyst Conference blogs which will share perspectives from students and teachers, reflections from the event, and ways that teachers can design advocacy projects for their own classrooms.
Global Online Academy (GOA) offers high quality online, blended and in person teaching and learning experiences for students and educators. Follow us on Twitter @GOALearning. To stay up to date on GOA opportunities, sign up for our newsletter here.