The GOA Gift Guide: Nine Ideas for the Educators and Lifelong Learners in Your Life
How might we help the educators in our lives feel inspired, fulfilled, and appreciated?
For many of us, a well-deserved school vacation is fast approaching. At GOA, we are wrapping up the first semester of our school year, attending learning exhibitions in professional learning partnerships, and looking forward to a few weeks of a slower pace to focus on new projects and creative endeavors.
It is also the holiday season in many parts of the world, a time to celebrate the people in our lives. To close 2018, we put together a GOA Gift Guide, curated for educators by educators.

Data Camp
Build critical data analysis skills.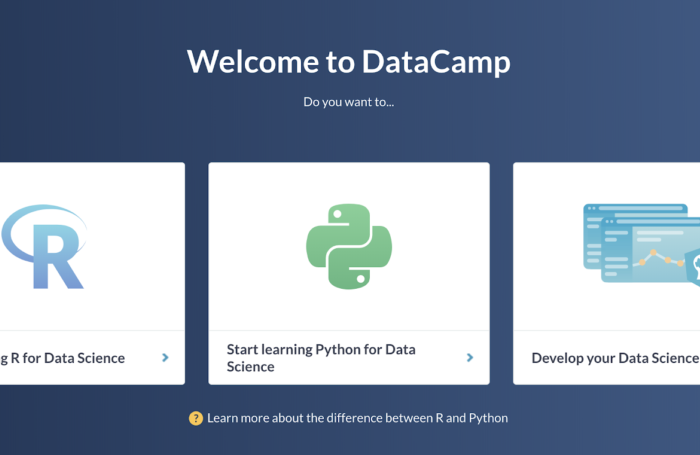 Data in education is here to stay. Because of data's increasing role beyond traditional uses, there's a tremendous need for data literacy across school departments. Yet, few of us within schools have formal data science training or programming skills. Enter DataCamp. DataCamp is a fun, hands-on way to dig into anything from basic data analysis to machine learning. It's hands-on, relevant, and practical. Even better? The free subscription allows you to try up to 9 courses. As a gift? The monthly subscription is only $29, a professional learning bargain.
-Lucas Ames, Associate Director of Organizational Systems and Technology
Audm
Listen to the best journalism.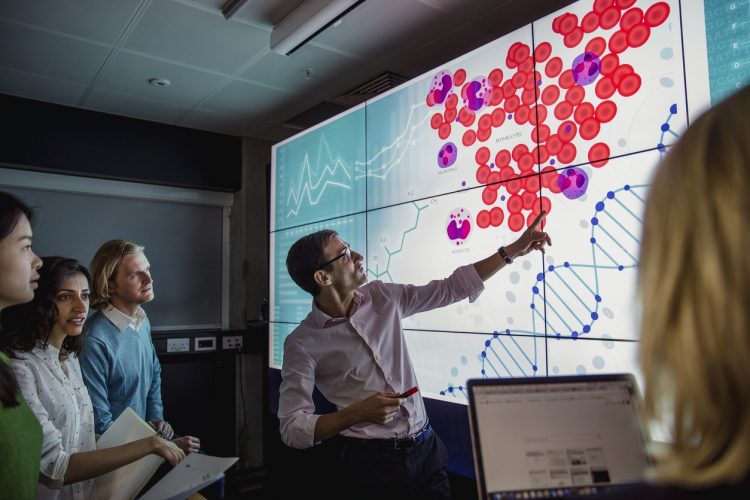 I find myself sitting down with a book less often than listening to one while folding laundry! Introduce the educator on your list to Audm — an app that delivers a host of professional-quality audio versions of top longform journalism. For $6.99/month you can stream, download, and listen to feature articles from The New Yorker, The Atlantic, Wired, Foreign Policy, ProPublica, The London Review of Books, and many more. I've listened to more longform journalism on Audm this year than I have been able to sit and read in the last ten years. An added bonus: that pile of unread New Yorkers has stopped sneering at me from the coffee table!
-Jason Cummings, Associate Director of Academics
Creative Bug
Learn a new skill or craft.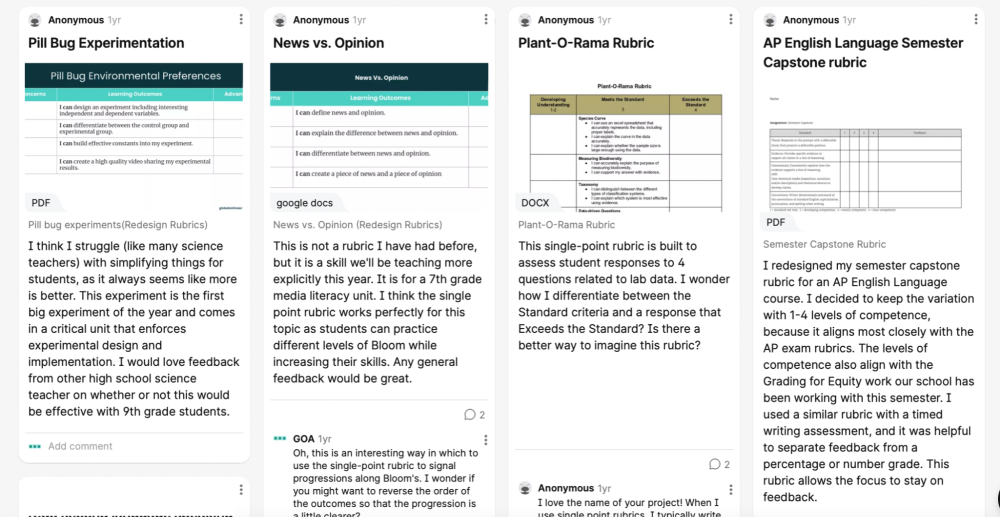 This has been a year in which I've pushed myself to learn new things, especially ones that don't come easily. The hardest thing I've done: learn to row. The demands of doing so have provided extensive empathy for learners everywhere and new confidence (and fitness). In the spirit of learning something new, especially experientially, I recommend a subscription to Creative Bug, where you can take short classes on everything from design to drawing, painting, quilting, and furniture refinishing. I've had one myself and loved Lisa Congdon's classes. I also appreciated a close look at how another organization does fully online classes. As they say at Paper Source, "do something creative every day." I'll add: go beyond what's familiar and comfortable.
-Susan Fine, Associate Director of Faculty
For the Always On-The-Go Educator
Ideas for moving and relaxing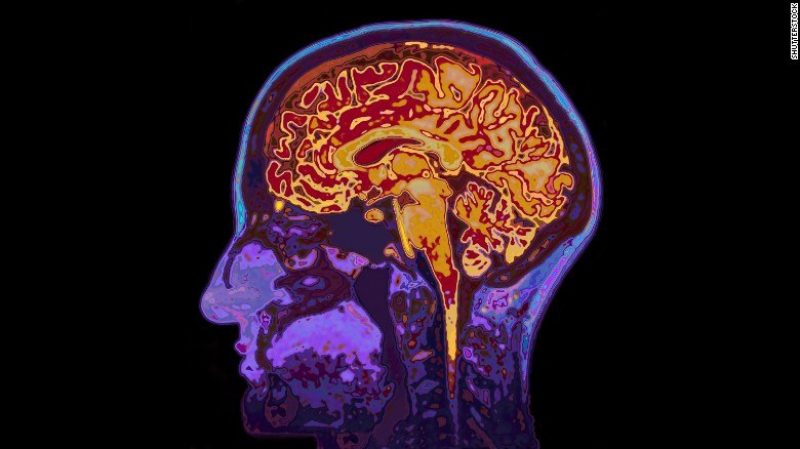 Many of the educators we know are on the go when school is in session, then love to spend vacations resting, relaxing, or traveling. Why not give a gift that helps them in one of these pursuits? For on the go: the thermos that will keep coffee and tea hot throughout the school day or a breakfast jar for early mornings. Perhaps you want to inspire someone to get out and explore with a scratch map, a travel cord roll, or a gift that encourages them to put their feet up, stretch out, and take a mindful moment when they get there. For something a little more out there, may I suggest giving someone, anyone, a pair of Onion Goggles. This will be the strangest and yet most satisfying gift you give this year. You can thank me later.
-Emily Hamlin, Associate Director of Students and Schools
Donors Choose
Support the work of fellow educators.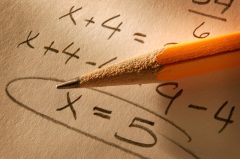 In November, Clara Jeffrey, the editor of Mother Jones magazine, started a thread on Twitter that drew a lot of attention to Donors Choose, a website where teachers create their own pages to seek funding for classroom projects, materials, trips, and more. Jeffrey highlighted specific initiatives on Twitter, but the site is full of teachers who want to make great projects (large, small, and everything in between) happen. Do you know an educator who loves to support other educators? You can purchase a gift card so that educator can select a teacher to support, or you can donate in honor of that person.
-Eric Hudson, Director of Teaching and Learning

Masterclass
Watch experts explain their work.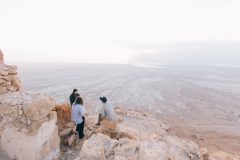 I've been on a personal mission to reignite some lost passions and hobbies, which means trying to catch up on two decades of technological advancements in photography. Masterclass has done a remarkable job curating the top thinkers and doers in numerous fields. I find that watching experts break down their own processes and thinking brings clarity and focus to how I want to approach something. And, there is sure to be a topic or three to watch with someone else.
-Michael Nachbar, Executive Director
Notching Up: The Nurtured Heart Approach
Take a positive approach to student relationships.

As a parent of two boys, I'm a proponent of "catching them when they're good." Kids hear endlessly from parents and educators when they screw up or are not keeping up with others. I believe great things can blossom in students when educators give energy to their strengths. In that vein, Notching Up: the Nurtured Heart Approach is a great book I've been lending to my sons' school counselors in the hopes it will ignite an interest in this approach.
-Robin Pinné, Administrative Assistant
Rocketbook
Ideal for the analog teacher in a digital world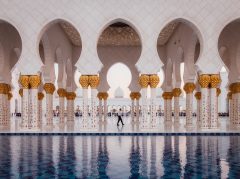 As much as I consider myself a digital native, I'm still pretty analog when it comes to taking notes. There's something truly magical about being able to put pen to paper. The problem lies in the amount of waste generated through single-use notebooks. Do I really need to save the discussion maps I recorded in years past? Am I single-handedly destroying the environment with my paper preference? Enter the Rocketbook, a perfect gift for the analog teacher living in a digital world. The beauty of the Rocketbook is that it looks and feels like a standard notebook, but it's reusable and can be connected to the cloud. That's right: you can upload any notes you take, then erase the physical notebook by sticking it in the microwave. I highly recommend this gift for any teacher who has a thing for office supplies.
-Sara Tahir, Associate Director of Professional Learning
What's on YOUR holiday list? Share your ideas with us on Twitter or contact us!