4 Sustainable Practices for Increasing Teacher Wellbeing and Avoiding Burnout
Living and teaching during a global pandemic have revealed a wide range of experiences for educators. While the pandemic has had a global reach, the circumstances we are adapting to are very much shaped by our local settings. With so much change packed into what feels like every minute of the day, developing sustainable practices for our wellbeing as educators is key to thriving during these unique times.
I live in Vietnam. At the start of the pandemic, my region was one of the first to close schools. We experienced campus closures and distance learning while other countries were still able to meet in person. Then things stabilized in my area, and students were able to return to campus. While we were returning to in-person classes, other regions were going into lockdown. While my school held graduation on campus, colleagues in other countries were Zooming kids across a virtual stage. And then circumstances changed … and changed again.

The moral of the story? We are all dealing with constant change and uncertainty. And it's exhausting. It affects us mentally, emotionally, physically, and spiritually.

In her article The importance of teacher wellbeing, Rachel Cann argues that when we focus on teacher wellbeing, there is a flow-on effect that increases student wellbeing. So how do we increase our own wellbeing to avoid burnout and allow us to continue supporting students?
We asked some of our veteran GOA teachers to share advice on developing sustainable practices for teaching online courses. This advice has already been helpful for new faculty at GOA in supporting their own wellbeing so they can support their students during these unprecedented times.
Empowering students and having empathy is at the heart of the advice that Brendan Sarsfield shared. Brendan teaches Architecture for GOA and is a visual arts teacher at the American School in Japan. To help make things manageable, he recommends that educators "set clear parameters with the student on things like meeting their deadlines, providing supportive and meaningful feedback in a timely manner, and communicating when they face challenges."

Brendan invests extra time in the first three weeks of his course to help students become familiar with his expectations. He also reminds us of the importance of flexibility and empathy. "Many of our students are facing challenges that would cause us to pause and falter. Our empathy and flexibility may be the difference in their success."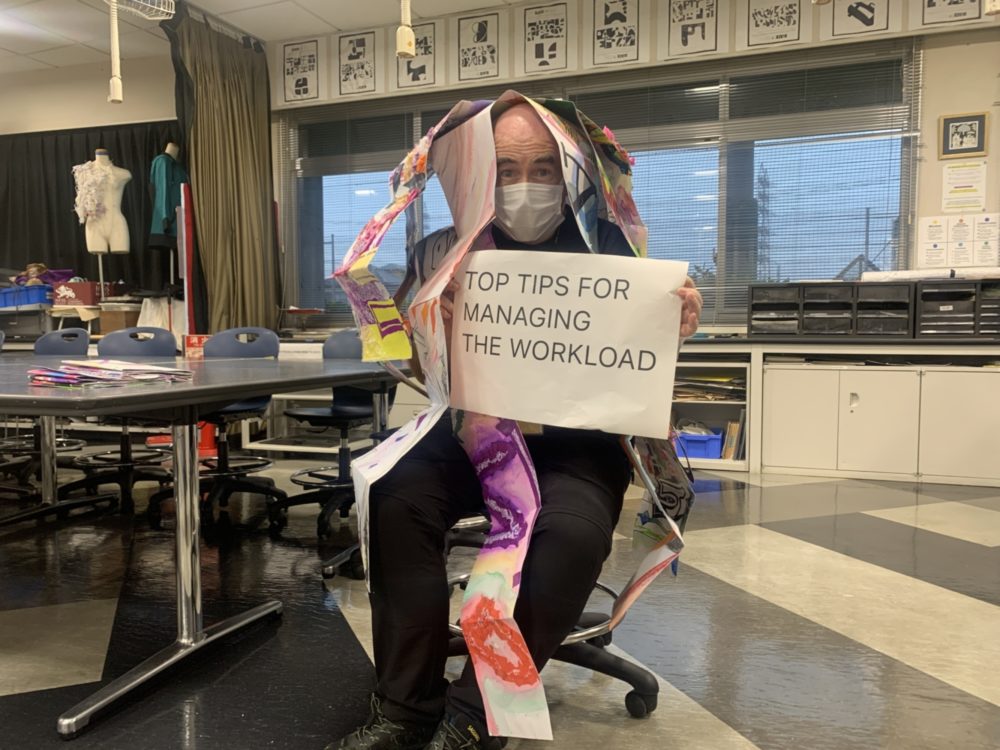 2. Allow yourself to be "good enough"
Jessica Gould is a Senior Coach and has taught for GOA since 2016. Jessica currently teaches at Frankfurt International School in Germany. She suggests adopting the mindset: 'Done! Not perfect.'
"Online learning has some differences compared to face-to-face teaching that can be helpful to acknowledge so we don't get trapped in perfectionistic tendencies. A face-to-face class can be messy, but we always manage in the time we have, whereas an online class doesn't have those time constraints, so it's easy to go overboard. Ask yourself, 'Could I do this better?' Probably — but don't over polish things."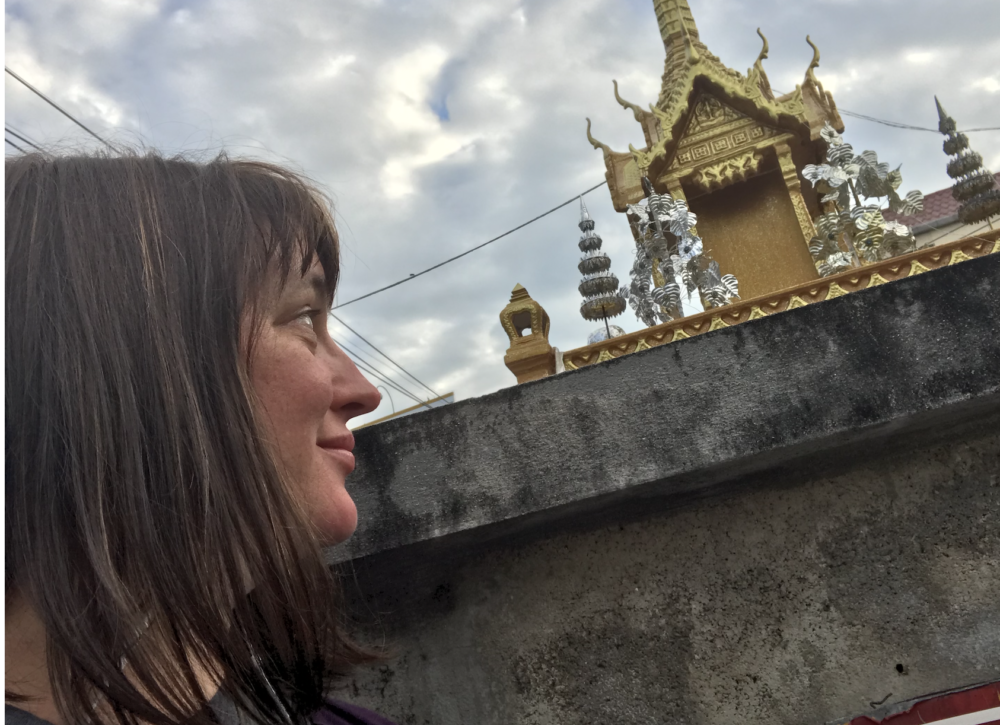 3. Set boundaries for your workday
Learning anytime and anywhere can be positive and empowering. But feeling constantly connected and expected to respond can be a stressful burden for teachers. Setting healthy boundaries and being realistic about workload are strategies to combat stress. Youki Terada, in the article Defending a Teacher's Right to Disconnect, shares advice about being transparent about your obligations. "Block visible time on your calendar for typically unstructured tasks like writing emails, grading papers, and planning lessons."
Jim Wysocki is a GOA faculty member with loads of experience as a teacher of several courses and as Learning Design Coach. He shared how he establishes sustainable routines in his workflow that help him pace himself rather than burning out. "The keys to not completely losing my mind are having an organized and all-inclusive calendaring system and setting aside dedicated time each day for coursework."

4. Set boundaries for your personal life
For Jacob Crowder, being intentional about work-life balance begins with communicating his boundaries with his students. Jacob, who has been teaching at GOA since 2019 and is a full-time counselor at Brookstone School in Georgia, offered this advice to teachers new to online learning. "I tell my kids I'm pretty quick to respond except for Saturday and Sunday, which is set aside for family. I also suggest you set snoozes for your phone [using the Twist app]. You're not going to solve any problems at 3 a.m. That Twist message can wait!" This form of boundary setting models to students that adults need to continue to work on wellbeing throughout life.
Here are five additional articles and resources on the topic of educator wellness.

Coping with Change and Uncertainty ASCD, Phyllis Fagell, 2020. This article discusses some of the unpredictable elements that educators are dealing with and offers suggestions to help teachers regain a sense of control despite difficult circumstances.

Maintaining Work-Life Balance During the Pandemic Edutopia, Lauren Huddleston, 2020. Keeping school and personal life separate is always a struggle for teachers and is even more difficult when they're both in the same place.

Mindful Thinking: 4+ Ways to Stop Ruminating and Overthinking, Alicia Nortje, 2021. This article tackles how to avoid getting stuck in negative thoughts and explores some useful techniques that include mindful thinking exercises, meditation, and practicing self-compassion.

The importance of teacher wellbeing, The Education Hub, Rachel Cann, n.d. This article focuses on promoting teacher wellbeing in a holistic way. It includes a discussion of evidence about wellbeing and how teachers can go about promoting their own wellbeing.

Curbing Teacher Burnout During the Pandemic, Edutopia, Nora Flemming, 2020. An Edutopia article that looks at some of the ways teachers began to adapt to new challenges during the coronavirus. It includes strategies recommended by educators and experts to help avoid burnout.


GOA's Center for Professional Learning is offering facilitated workshops for teams throughout the 2021-2022 academic year. Bring your team together for important conversations around topics such as Reflections on Pandemic Learning or How to Humanize Online Spaces. Learn more.