Celebrating Student Capstone Projects: GOA's Catalyst Exhibition 2021
Global Online Academy's Student Program creates global learning opportunities for high school students that give voice to local advocacy projects and promote student engagement through project-based learning. GOA believes that when students pursue a topic of their own choosing they encounter unique obstacles and challenges that they can learn from and celebrate. By designing experiences like the Catalyst Exhibition, we hope to encourage students to share their learning with a public audience to amplify and authenticate their voices and ideas. We know from experience that exhibitions of learning that include a public audience stretch students to create high-quality capstone projects.
This year, GOA's Catalyst Exhibition is a presentation of learning that includes students from a diverse range of GOA courses:
Abnormal Psychology
Architecture
Bioethics
Climate Change
Entrepreneurship in a Global Context
Game Theory
Global Health
Graphic Design
Introduction to Investments
Introduction to Psychology
Social Psychology
There are three tracks that students choose from to help bring focus to their inquiry.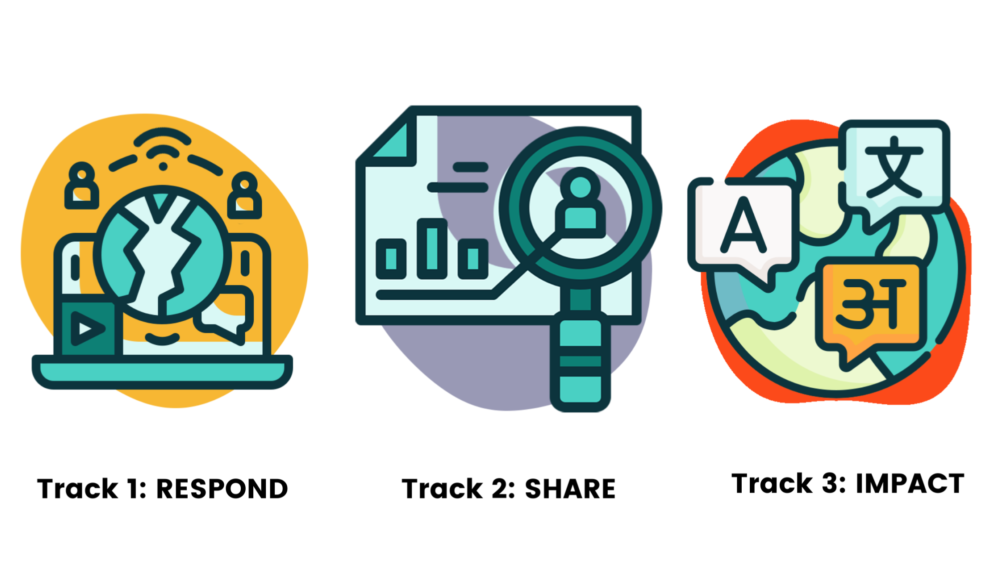 Track 1: Respond
Projects propose or live out a solution that aims to make progress on a chosen UN Sustainable Development Goal.
Track 2: Share
Projects pursue and apply research that offers a for-now response to a 'beautiful' question.

Track 3: Impact
Projects aim to make a change or an impact on a community of the student's choosing.

All presentations, regardless of the track, are driven by a 'beautiful' question that drives the project.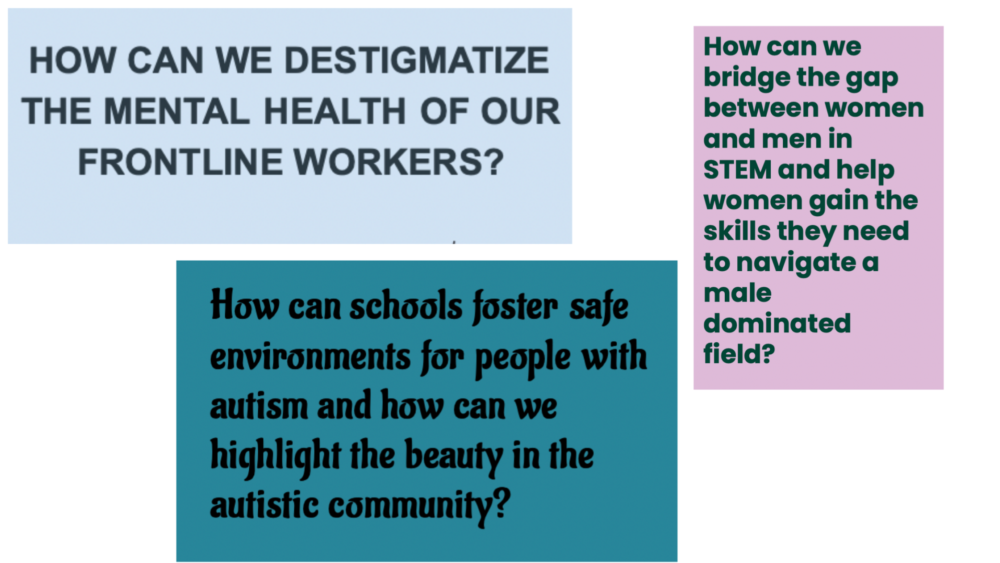 "The most inspiring part of creating my Project was recognizing that through psychological reasoning and in-depth research, I could tackle a pressing issue that is meaningful to both me and my community. It further solidified that psychology is something that I want to pursue in college and beyond and that I can use my education in service to others. It is also inspiring and gratifying to think about how viewers of my exhibition will hopefully be inspired to express gratitude to our frontline workers in the future."
Cece L. - Dalton School
"A take away that I got from my catalyst project was learning how to use my resources; whether that was my teacher, my classmates, or case studies on the Internet, hearing many different opinions and ideas allowed me to expand my knowledge on a topic that is very biased in society today. Overall, I thought the catalyst project was a great way to dive deeper into a topic I find interesting, and gave me the chance to raises awareness and educate others on ways to help the mental stress of teenagers!"
Ella E. - The Potomac School
We believe all students who participate in the Catalyst Exhibition deserve recognition for their work. Finishing and sharing is a noteworthy indicator of achievement! This year, students have had more agency in where they publish their culminating presentations. To acknowledge student effort and agency, GOA has introduced Peer-to-Peer Recognition in addition to asking faculty to highlight noteworthy student work.
Peer-to-Peer Recognition (GOA student community)
As students explore the Catalyst exhibition, they are encouraged to post presentations for Peer-to-Peer Recognition on the student community Peer-to-Peer Recognition padlet. Through Peer-To-Peer recognition, students are amplifying the voices of others.
Public Recognition (GOA Showcase)
Projects for GOA's Catalyst Exhibition Showcase were nominated by GOA teachers. The selection included a clear and compelling story along with a well-articulated reason for why the issue or topic is important and needs raising to a global audience.

View the 2021 GOA Catalyst Exhibition Showcase
We encourage you to visit the Showcase and view the capstone projects from GOA students in the 2021 Semester 1 term. What a wonderful celebration of student work!