Do Your Students Have a Story To Tell?
Do your students have a story to tell? With college applications on the rise and changes to testing requirements in the admissions process, this question has been at the core of many of our conversations with schools in recent years. Navigating the college admissions process and finding the right fit for post-secondary education requires students to weave together their interests, experiences, and coursework in telling their own unique story. Our team raised this question with a panel of college admissions experts in our inaugural Member School Learning Series (MSLS) event in September. The result was a discussion revolving around authenticity. While approaching the college process with authenticity can take on different meanings, our panelists honed in on how students can best represent and convey who they are and who they want to be.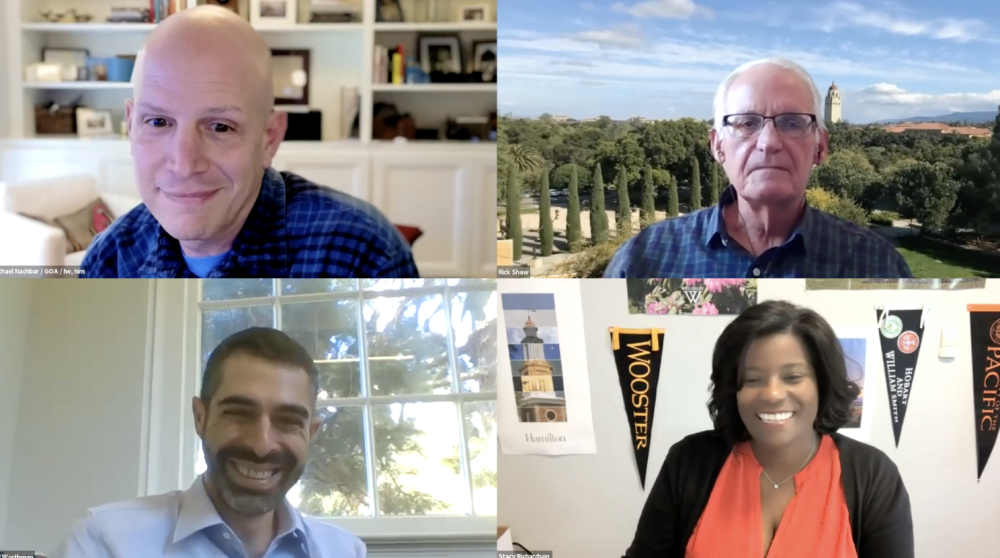 The most distinct path students have to communicate their story is through the personal statement or essay. With countless books on the topic of essay writing, and the guidance and expertise offered by schools or sought out through outside consultants, students may feel pressure to take a formulaic approach to essay writing and miss the opportunity to establish authenticity. Dean of Undergraduate Admissions at Stanford University Richard Shaw shared concern that with such an emphasis on perfecting the essay response, students are losing sight of the purpose of this piece. "Students should respond to the questions asked not because they think it is what we want to read but because it is who they are," Shaw explained.
Stacy Richardson, Director of College Counseling at The Potomac School, also recognized the anxiety and pressure students and their families are experiencing to find the right formula in an effort to best navigate the system. Shaw's message to students feeling that pressure is to "think about what you love and what you're passionate about. What do you care about? And, what do you think you'd like to learn?" He emphasized that this is the opportunity for students to pause and reflect on their experience, focus on their interests and aspirations, and truly be themselves. While test-optional practices have certainly changed how colleges and universities approach the admissions process, Shaw says, "we're still looking at all the factors you care about in context."
While the college essay is one factor that offers students the chance to tell their story, many academic leaders are considering how students might demonstrate their interests and passions over time through course selection and personalizing their academic journey. Ari Worthman, Director of College Counseling at Lakeside School, noted "The best stories are the ones that are grown organically…not the ones that are orchestrated." He explained that for schools and counselors this means, "letting your students make choices about what interests them and then reflecting on those choices to figure out what is the thread there and what is the story." This is where schools can provide programmatic opportunities that promote student agency and a passion for learning. When students are able to pursue their interests through their academic experiences, they may discover a passion that leads to further, deeper exploration well before they enter college or university.
The GOA Student Program is designed to complement the on-campus curriculum offered at our member schools while providing students with passion-based learning experiences that contribute to their academic journey. To better support schools in amplifying interest-based course offerings to students, GOA has launched eight Learning Pathways and a Pathway Certification beginning in 2023. Establishing a depth of interest and expertise by pursuing a Pathway Certification is another opportunity for students to define their story and seek college programs that allow them to continue forward on that pathway.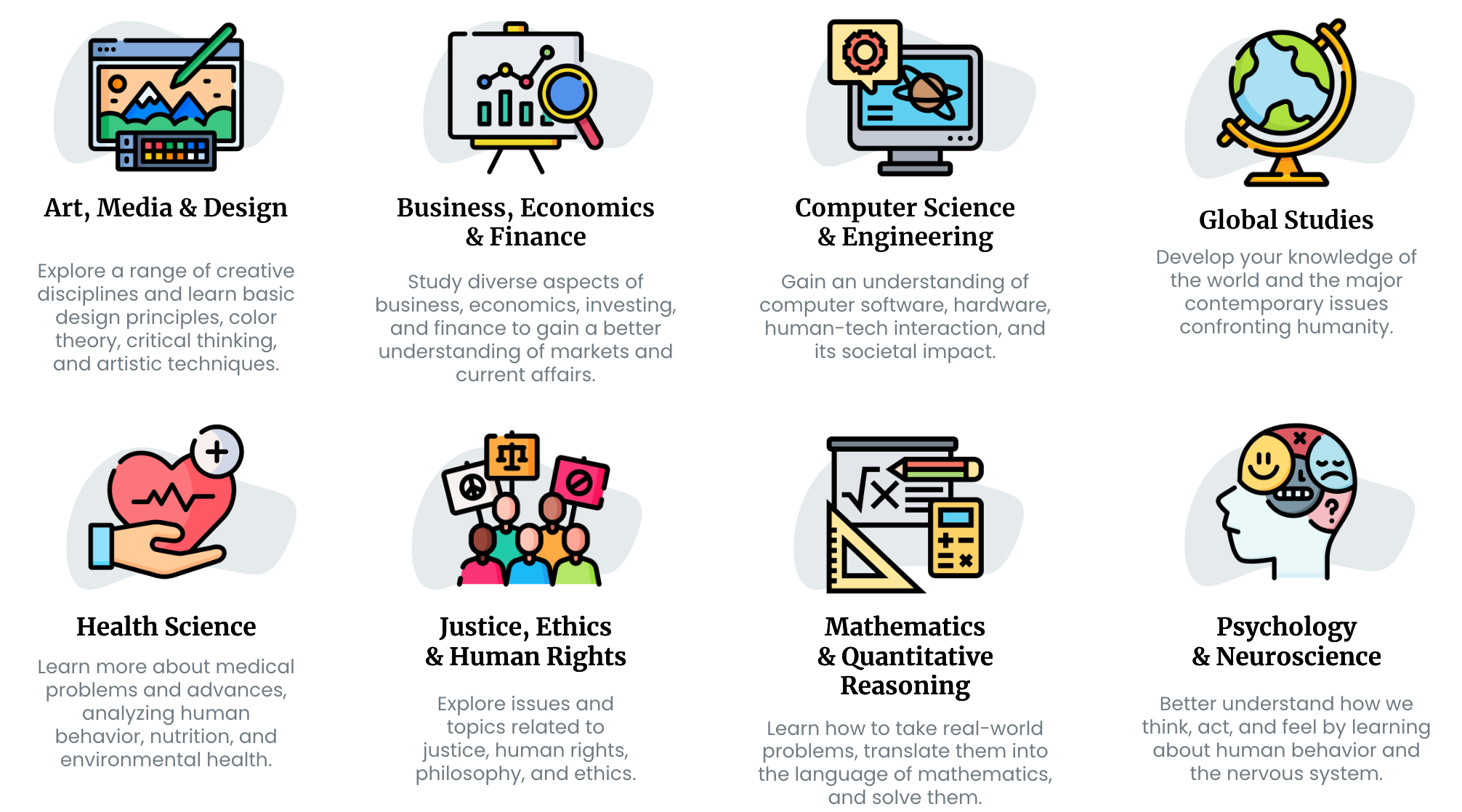 The college and university application process allows students to demonstrate what they've accomplished and what they've learned. More so, however, this is the chance for students to express how they have leveraged their high school experience to explore the opportunities available to them, make decisions that impact their academic journey, and even specialize in something that defines who they are becoming.
For more, see: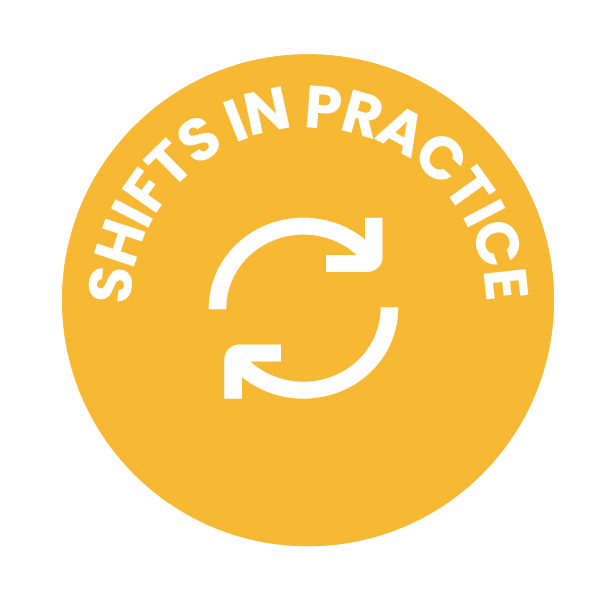 This post is part of our Shifts in Practice series, which features educator voices from GOA's network and seeks to share practical strategies that create shifts in educator practice. Are you an educator interested in submitting an article for potential publication on our Insights blog? If so, please read Contribute Your Voice to Share Shifts in Practice and follow the directions. We look forward to featuring your voice, insights, and ideas.
GOA serves students, teachers, and leaders and is comprised of member schools from around the world, including independent, international, charter, and public schools. Learn more about Becoming a Member. Our professional learning opportunities are open to any educator or school team. Follow us on LinkedIn and Twitter. To stay up to date on GOA learning opportunities, sign up for our newsletter.