Blazing Their Own Trail: How Students Personalize Their Learning Pathway With GOA
Last August, after far too many months of home-office seclusion, I finally went back to one of my favorite places on the coast of Maine, Acadia National Park. Acadia is a place for ambling and exploring. A place where getting lost, and finding a new way to get somewhere you didn't intend to arrive, is what makes your journey memorable. At GOA, we believe in wayfinding, clarity, and navigability within our learning experiences. We also believe in wandering among a series of learning experiences, the kind of exploration of new pathways, passions, and interests that inspires us to set new goals and pursue them.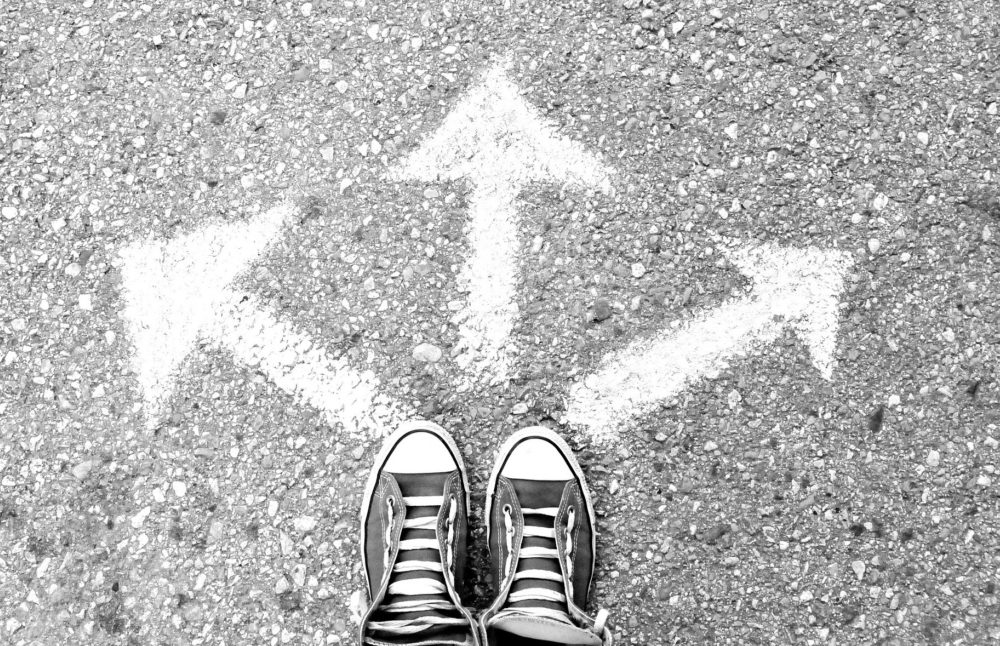 Students' educational pathways are often messy, individual processes of discovery. They can be indirect, arduous, and full of switchbacks - more of a hike through the woods than a walk in the park. We design student programs and courses that help guide our students without predetermining their destination or how they get there. In essence, a program of study that empowers students to pursue their passions should be more like a network of trails in a state or national park - with lots of different points of interest and many ways to get there. We build the occasional cairn or paint a white blaze on a tree to guide their way or suggest a new path to explore - but we don't put them on a kind of educational escalator that will drag them along passively toward a particular career or course of study that seemed somehow predestined, whether it excited them or not.
Since the COVID-19 pandemic, many students have had their eyes opened to the possibility of learning through multiple modalities, both online and in-person. As this generation of students curates their high school experience, the options for mixing and matching online and in-person learning have never been more abundant. We are seeing an increasing number of students who engage with our course catalog earlier in their high school career and, beyond simply taking an elective course to dip their toes into an area of interest, they are taking several courses over a period of years as they dig deep into potential college majors and career paths.

In 2012-2013, 80% of our students were only taking one course with us. Looking at student data from 2021-2022, the "one-timers" only represent half of our students. The other half, the new GOA students, continue to find their voice and pursue their passions - but they are diving much deeper and defining their pathways through our programs, their schools' offerings, and beyond. They may have come to climb a particular peak at first, but they often return to wander our network of learning pathways.

Business and Finance
One example where students choose to dive deep into our catalog is in courses related to business and finance. Alexandra B. of Head-Royce School is not unlike many students in that she began her GOA journey by taking Microeconomics and Macroeconomics as a 10th-grader. After a Summer Fiction Writing course, she is back in our business-related courses, taking Business Problem Solving in Semester 1 and Entrepreneurship in a Global Context in Semester 2. Like most students, Alexandra says she isn't sure exactly what direction her studies will take her (nor should she be!). Still, she's confident that exploring GOA courses has given her a window to the world of business and finance in particular.

Medicine and Global Health
A second common pathway at GOA is the Medicine and Global Health pathway, which Adib R. of Pembroke Hill School carved out for himself. Adib says he is "interested in social factors that affect health - the bigger picture questions," and so he signed up for a GOA flex course, When A Virus Goes Viral, just as the pandemic was beginning. Since then, he enrolled in two GOA semester courses during the 2020-2021 school year as a 10th-grader: Medical Problem Solving I and Medical Problem Solving II. The following year, Adib joined GOA's Global Health and Race & Society classes.
Diplomacy, Law, and Human Rights
Many students choose a constellation of courses that explores their passion for law, diplomacy, and human rights. Amelia Grace W. of The Bush School began her pathway with Prisons and Criminal Justice Systems. She says, "I learned so much, not only about the legal system but also the systemic practices in it that create patterns in what populations are disproportionately incarcerated. In the Spring of my Junior year, I interned with a US Magistrate Judge, and the tools and knowledge I gained during my GOA course came to good use."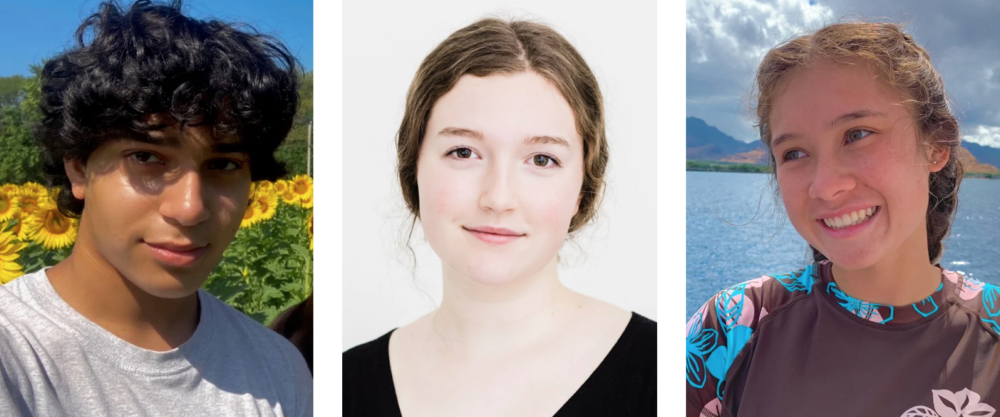 We are pleased to have Amelia back with us, studying Genocide & Human Rights in Semester 1 and then International Relations in Semester 2. In particular, Amelia has appreciated GOA's competency-based learning approach. She shares, "I think the more recent shift to competency-based learning has been really valuable. Not only do I find myself and other students stressing less about assignment grades and appreciating the teacher's feedback more but it has given me the opportunity to focus more on the content of my courses and dive deeper into areas I wish to explore."
These are just three examples of individual students who have come back to GOA, again and again, to wander our learning pathways and explore their interests. The pathways they've created for themselves are not entirely uncommon, and yet they've blazed them themselves. Our course catalog and our pedagogical approach are built for exploring, wandering, and diving deep into subjects that ignite passion. We love hearing from our students about the unique pathways they have pursued through GOA and our team is dedicated to expanding our catalog of offerings so that the pathways students can take are truly limitless.
The GOA Student Program offers passion-based online classes to high school and middle school students. Our summer courses are open to all students. Member schools have full access to our student course catalog as well as a suite of other benefits. Learn more about becoming a member school.