Mission in Action: Expanding Pathways and Programs at Three Schools
The partnership between GOA and member schools adds mission-driven value to the student experience. The GOA student program expands member schools' capacity to engage students in personalized learning in concert with the opportunities in individual schools.

GOA courses are offering access to expanded programming. From Abnormal Psychology to Introduction to Investments, students are accessing interest-based courses in an environment that cultivates relationships. At Christ Church Episcopal School (CCES) in Greenville, South Carolina, CCES Site Director Paulette Unger credits the school's GOA membership with allowing students to pursue their interests with greater intensity and focus: "What's interesting is to see students get the opportunity to explore their passion in something or to dive deeper in something they've learned about in class that they just wouldn't otherwise have an opportunity to explore without our GOA membership." There is a connection between GOA and CCES' mission.
"A CCES education prepares students to think deeply, act responsibly, live vigorously, believe faithfully, lead resolutely, and create imaginatively."
The site director role allows Unger to peek into students' academic lives and watch them develop deep learning in ways that extend beyond what students would normally be able to do. GOA allows the school to extend existing pathways within academic disciplines while expanding offerings into new academic areas, like business. "GOA business courses have given students opportunities to learn those ideas and experience those ideas, so business has been big!" Accessing these courses offers a powerful impact and enables CCES to achieve its mission more broadly, allowing students to gain durable, transferable skills while providing them with an extended community of global learners.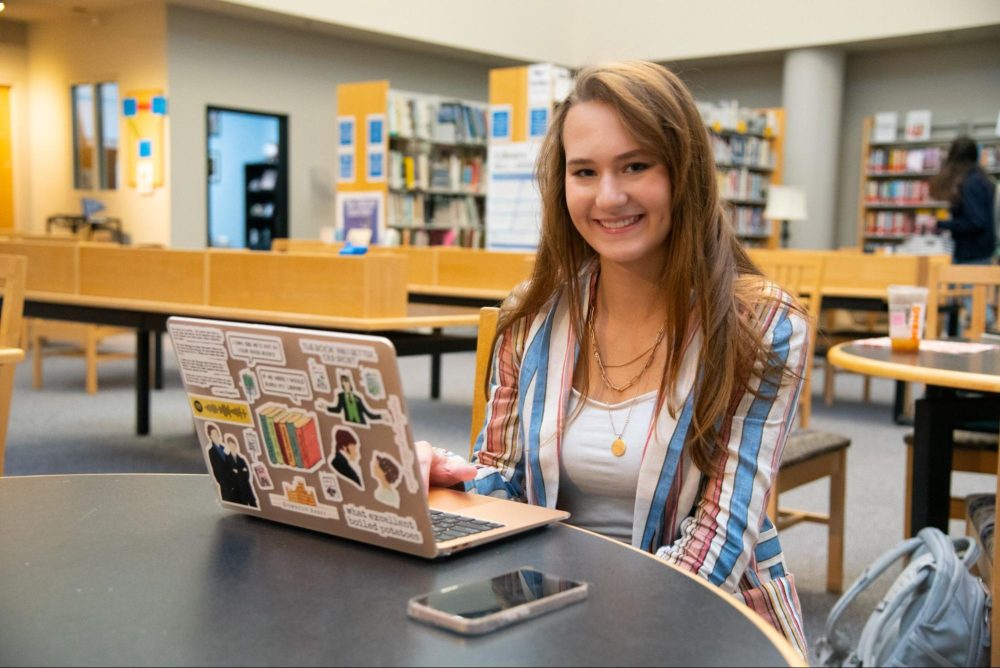 Upper School Technology Instructor Chris Lipp recently shared how GOA helps the school expand its own offerings. "The GOA course offerings in Computer Science available to CCES students have been invaluable to the development of my program." Lipp sees CCES students using GOA's Computational Thinking as a way to prepare for higher-level AP courses in computer science. Lipp adds that GOA's courses allow CCES to offer an expanded course catalog. "Courses such as CS II: Game Design & Development and CS II: Analyzing Data with Python allow students to branch out and explore other powerful and fascinating aspects of Computer Science that we do not offer locally. In general, this partnership has created a great balance for both myself and my students."

Marymount International School in Rome, Italy is a new GOA member school. Marymount's mission is to educate global citizens for a better world and to provide them with a variety of curriculum options to best suit their needs on this educational journey. GOA's courses now offer Marymount's students expanded pathways to develop their competencies alongside the relationships they develop with their peers and their teachers. Students already see the benefits of the network of peers and teachers they have access to through their GOA courses. Elisabeth, a Marymount grade 10 student writes, "GOA has allowed me to study beyond the limits of a brick-and-mortar classroom. The course has allowed me to connect with students all around the world in different time zones, and take a course while getting to know peers from an array of cultures, all of whom hold different ideas on the content studied that we share freely during GOA meetings."
Alessandro is a Marymount student in Graphic Design. He decided to take graphic design with GOA as a follow-up to an on-campus graphic design course. Alessandro says, "I'm very glad I took this opportunity, it is fun, refreshing, but also challenging. It being challenging isn't a bad thing, as I like challenges and the feeling when you succeed and stand out is even more rewarding."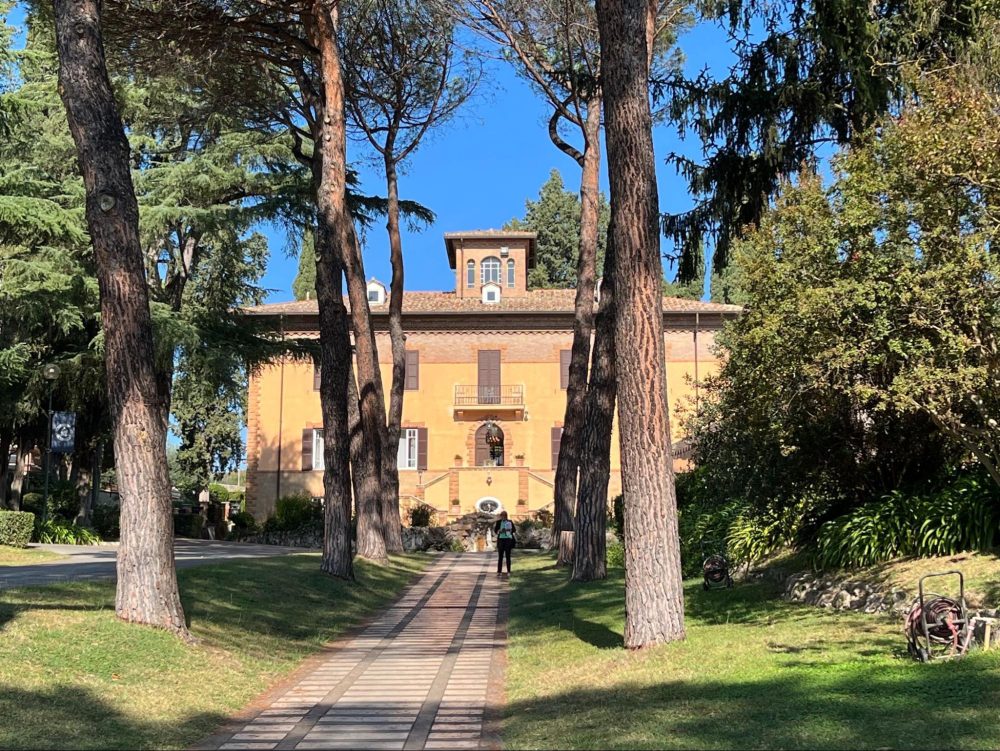 At the International School of Amsterdam (ISA), the mission to educate for international understanding is supported by the school's beliefs in developing minds, character, and communities. Site Director Julia Watson points to GOA's Student Program as a key component in expanding how the school helps students develop intellectually. Beyond growth in learning, students are also expanding and even redefining their own sense of identity. "They get to step out of who I am just at ISA," Watson says. "​​They are presenting themselves to a different instructor, to someone online, to people all over the world."
This expansion continues into the school's advisory program, where students in grade seven are enrolled in GOA's Digital Ethics Flex Course. The Flex Courses expand ISA's current advisory curriculum to include important skills that students need to develop in a digitally-connected world and reinforce ISA's commitment to developing minds, character, and communities. These courses supplement the resources of the school's Social-Emotional Learning (SEL) program, which is called Samenleven, the Dutch word for living together. Watson points out that the quality of the learning experience has been well received by students and has truly allowed an expansion of the SEL program: "Because a lot of times, I think, you know, people have this perception, oh, it's on a computer… it's not going to be as engaging. But…they're really well developed and thought out."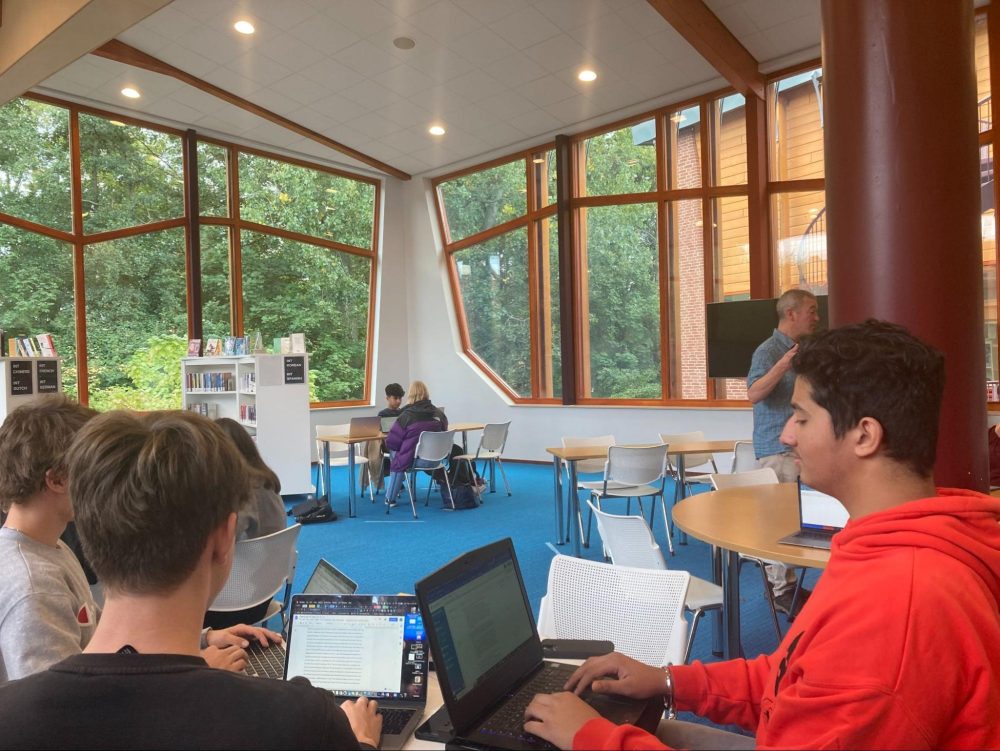 Our mission at GOA is to reimagine learning to empower students and educators to thrive in a globally networked society. We are most successful in achieving our mission when GOA programs are coupled with on-campus programming with the goal of fulfilling a school's mission and vision for students. This is the power of a network of connected schools and demonstrates the alignment of GOA's own mission to that of GOA member schools.
For more, see: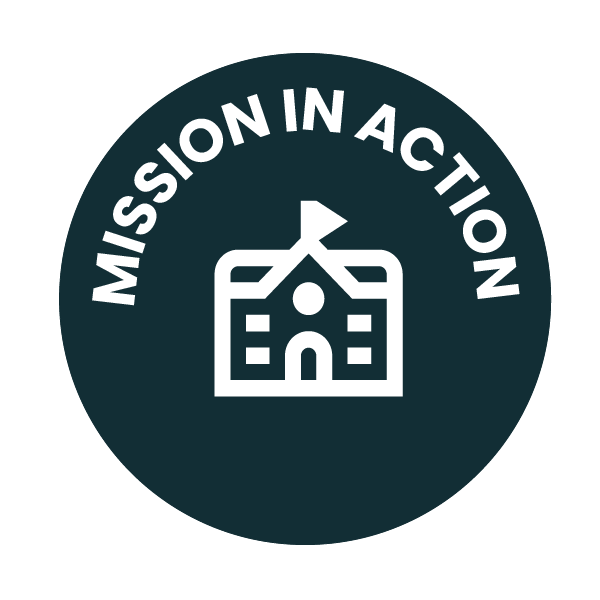 This post is part of our Mission in Action series, which profiles how GOA member schools align GOA's Student and Professional Learning Programs to meet their school's mission. Want us to profile your school? Email us at hello@globalonlineacademy.org with the subject title "Mission in Action."
GOA serves students, teachers, and leaders and is comprised of member schools from around the world, including independent, international, charter, and public schools. Learn more about Becoming a Member. Our professional learning opportunities are open to any educator or school team. Follow us on LinkedIn and Twitter. To stay up to date on GOA learning opportunities, sign up for our newsletter.