Four Equity Priorities for Online Learning
Equity is a priority in the GOA Student Program. The pandemic and the political climate in the United States have laid bare the racial and socioeconomic inequities that are (and have been) the lived realities of so many. GOA's mission is to reimagine learning to empower students and educators to thrive in a globally networked society, and part of fulfilling that mission is ensuring our focus is on learning experiences that are inclusive, cultivate belonging, and intentionally fight embedded inequities in education in areas ranging from content curation to assessment design to feedback and communication.
We have been and will be using an equity lens to examine our course design principles, our approaches to assessment, the amount of student voice and agency we encourage in our classes, our hiring practices, our policies, and more. We approach this work with humility, knowing it's imperative and that we will never "arrive," but that we can and must make progress. Below are four of our priorities for this work.
1. Deepen understanding and define goals.

The past year has taught us that there can be no standing on the sidelines when it comes to equity and inclusion in educational organizations, particularly at GOA, whose mission is very explicitly tied to helping students, teachers, and schools reimagine learning. As part of their summer training, GOA faculty attended a workshop on cultural competency in a global context, and participants walked away with a playlist of resources that included books, articles, and self-assessment frameworks. This workshop has served as a jumping off point for ongoing conversations among teachers, coaches, and GOA staff around equity and inclusion in GOA student courses, particularly as it relates to grading and assessment (more on this below).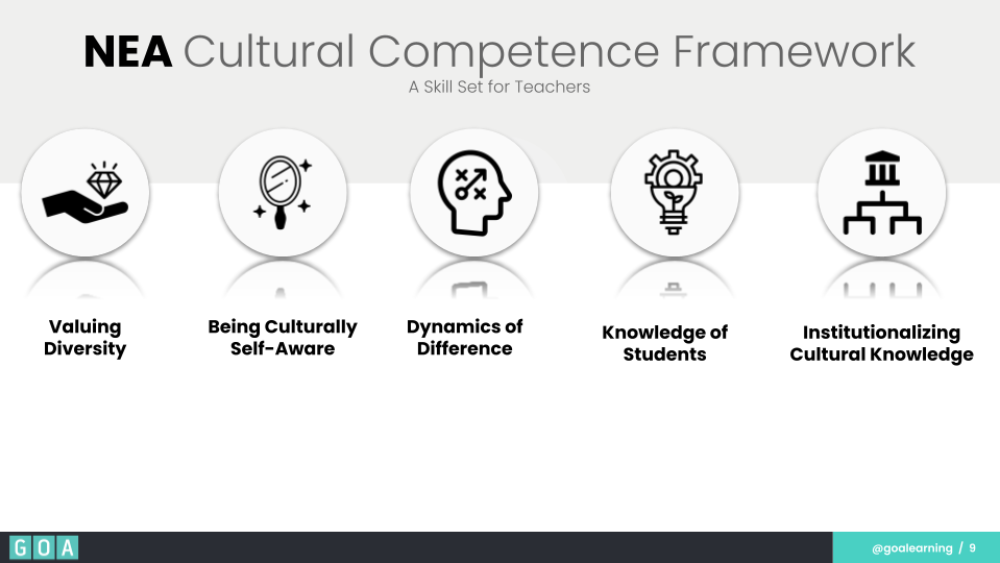 Also, as one of our primary team goals this year, the Student Program team has committed to a close examination of our program through an equity lens. This work will require ongoing, long-term commitment of our energy and resources. As a part of this work, we have a standing bi-weekly meeting with Kawai Lai, who has been our team's diversity, equity, and inclusion (DEI) coach. These conversations have helped us to assess where we are as a team and as a program, and to begin to define the work ahead.
2. Lean into norm-referenced assessment for equity in grading.
One of the many angles of equity we're focusing on is our grading practices. When thinking about "grading for equity" and what that entails, we embrace Joe Feldman's work and look to ensure that our grades are accurate, motivational, and bias-resistant. GOA uses a competency based learning framework, one we see as a critical piece of how we design for equity more broadly. We have begun to dive into our grading data to further refine our CBL practice.
Using performance level data as a launching point, faculty engaged in critical conversations around assessment practices, seeking to calibrate how we level our competencies and outcomes to ensure we are using them consistently across sections and courses. This is an important step to ensure that our grades are accurate and consistent between sections and that students are receiving feedback that allows for growth in course competencies. Below is an example from our Global Health course.

Norming Outcomes and Feedback in GOA's Global Health Course
Assignment
Characterizing Approaches to Global Health
Outcomes and Feedback
Competency: Distinguish among different types of interventions for tackling global health issues.

"Exemplary" includes identifying at least 3 of the 4 approaches present in the solution with adequate explanation.

"Competent" means identifying one or two approaches with adequate explanation.

"Developing" identifies an approach but doesn't explain it well.

"No Evidence" doesn't identify any specific approach.
3. Prioritize accessibility and representation in GOA student courses.
Too often, accessibility in online learning is considered a compliance measure, but at GOA, we believe designing for accessibility and representation is foundational to creating inclusive, impactful learning experiences for our students. When accessibility is adopted as a mindset instead of as an afterthought, we ensure that all learners can fully engage in our courses. While conducting a recent internal design audit, we identified small but meaningful adjustments across our Student Program to improve accessibility (by adding meaningful alternative text to images, for example), usability (by improving and clarifying navigation), and diversity (by increasing visual representation used in courses).
Looking ahead, we are bringing more intention around accessibility and representation by embedding related measures into our course design process. By using alternative text, closed captions, and other accessible formats, all learners will be able to identify and engage with course multimedia; by making thoughtful decisions about the images, resources, and "voices of expertise" elevated across course materials, all learners will recognize themselves within their learning experience. After developing and launching a detailed, actionable style guide, we will continue to support teachers in leveraging this reference tool to self-assess their existing courses across the domains of accessibility, usability, and diversity.
4. Consider how systems foment belonging (or exclusion).
For students, belonging matters. At GOA, our teachers design learning spaces where students can show up authentically and as their whole selves. One of our GOA students came to us with a request to identify a pronoun and name that was different from what was provided during enrollment. This request sparked a series of conversations that included the entire team at GOA, several of our faculty, and a teacher who leads conversations around gender expansive identities. We began to wonder if our systems foment belonging or exclusion. Is there a place where students can identify their pronouns and name if different from what is written on their birth certificate? Does our current culture safely invite students to share information? Who is missing from these conversations? When revising our systems and practices, where might good intentions create a negative impact?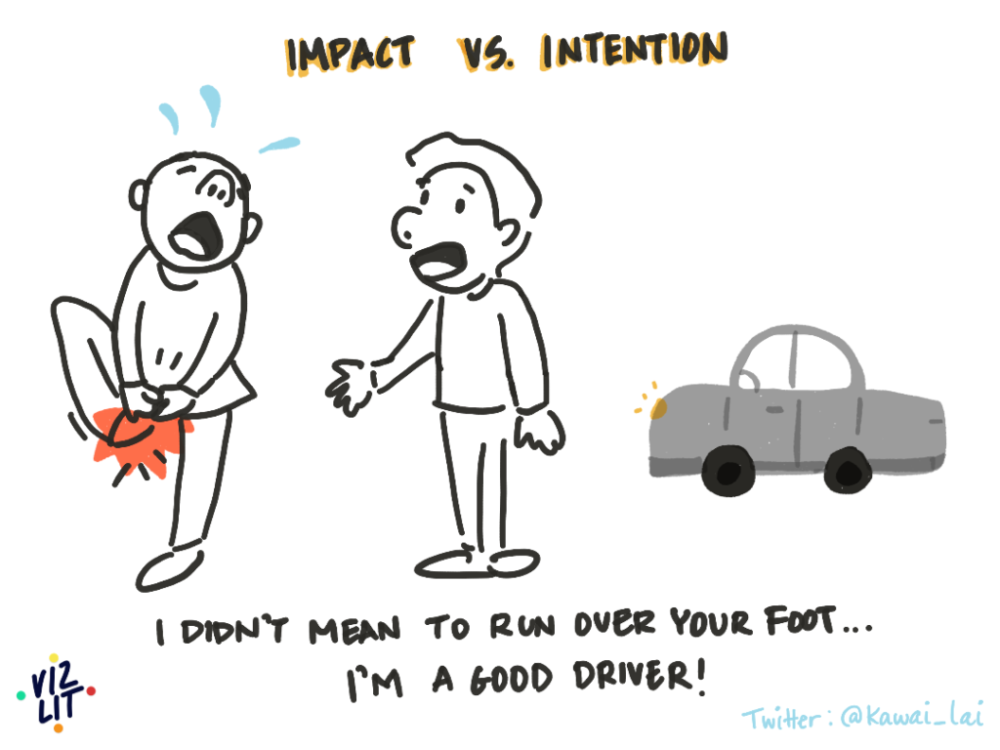 Currently, we are working on learning opportunities for GOA team members and teachers around gender inclusivity, auditing our current enrollment system, and researching best practices at other educational organizations. One outcome is that we have built a system that will allow students to edit their pronouns (and other demographic identifiers) and have those changes update across our systems where it makes sense and honors the students' privacy.

Our work is to ensure belonging at GOA will be ongoing as we listen, learn and unlearn, and build the relationships necessary to ensure that all students, from the enrollment process to the completion of a course, are able to show up as they are.
For more resources on designing for equity and inclusion, read these GOA articles:
GOA's Student Program offers passion-based online courses. Our summer courses are open to all students from member and non-member schools. GOA is also offering a free, week-long online course for educators, Designing for Equity, that is open to any and all educators.