The Skills and Mindsets for Success at the World's First Traveling School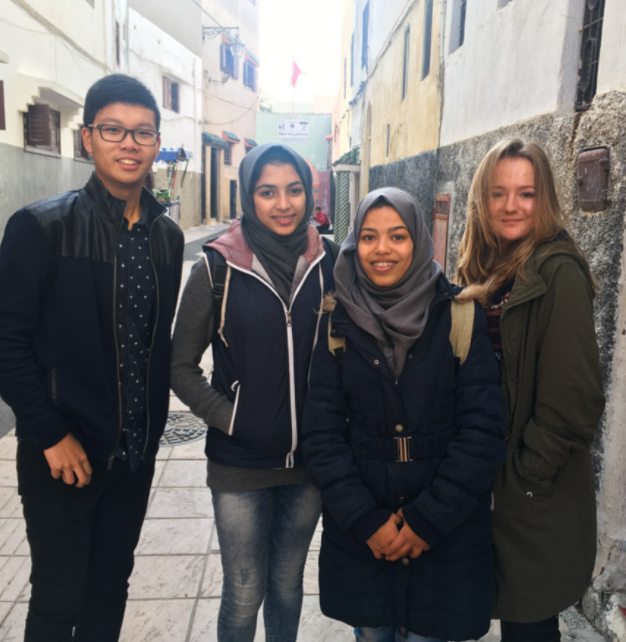 What should a high school graduate know and be able to do?
THINK Global School (TGS) is an example of how one group of educators is putting a new vision for school into practice by asking that question. TGS is often often called The World's First Traveling School and is a school literally with no walls. TGS was also recently named in Business Insider's top 14 most innovative schools in the world. AT TGS, head of school Jamie Steckart and his colleagues have thought deeply about what graduates need to know and be able to do as they have designed the learner experience for TGS students.
What do graduates need to know and be able to do?
At TGS, graduates are self-guided learners and remain engaged as changemakers after graduation. Graduates develop a strong sense of belonging through advisory structure and also through global travel. While at TGS, students explore subject areas such as social science, math and science, and attain deep expertise in disciplines that are aligned with their interests.
THINK Global School, like others around the world, is thinking deeply about what outcomes they want for their graduates as well as the design of the student learning experience that supports skills and mindsets needed for success (broadly defined). Assessment through mastery plays a role at THINK Global School. Mastery is assessed in three stages:
Apprentice (can remember and understand)
Specialist (can analyze, evaluate, and apply)
Master (can create new ideas and teach others)
The Changemaker Curriculum is the TGS curriculum pathway and includes a focus on student-driven learning experiences, place-based education and social and emotional learning. The curriculum is often driven by student interests and location. By living in new countries every term (four countries per year), students connect their environment to their learning. Students go to school year round for non-stop learning. Here's an example calendar of a student's year. In July, their team of educators and students head to Botswana.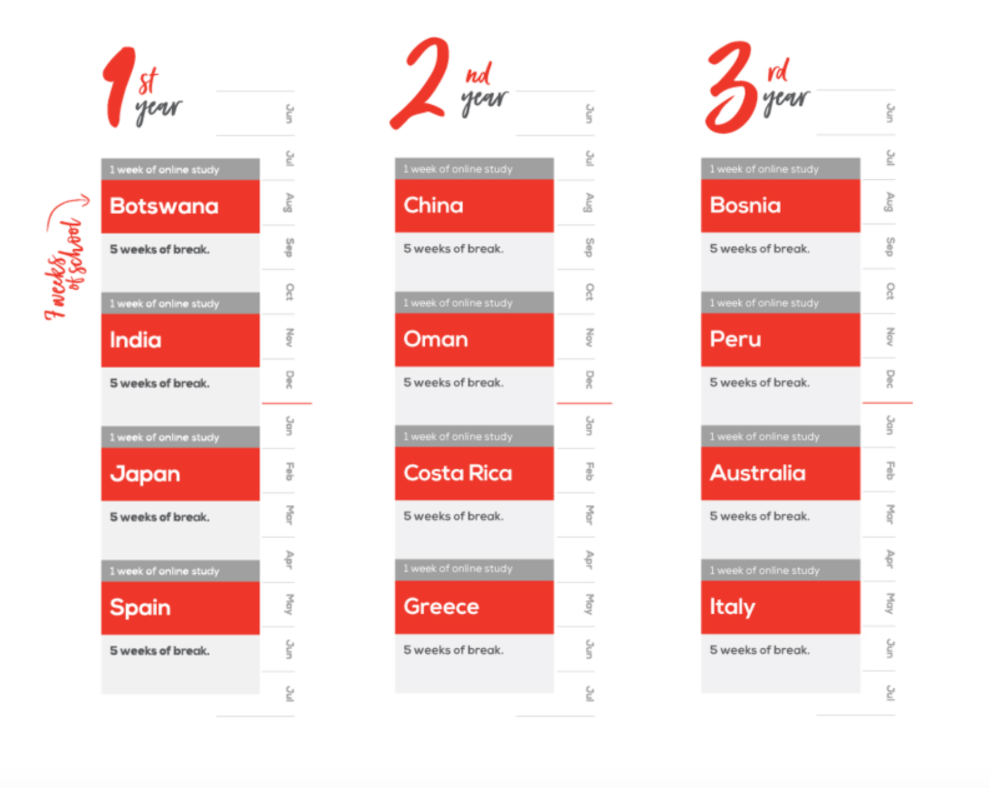 THINK Global joins other innovative schools and organizations who are incorporating competency-based approaches into the school design. As independent, district and charter schools in the United States and internationally move towards competency-based education, educators are asking big questions about what students should know and be able to do upon graduation and how schools can help them get there.
Consider the following:
At GOA, we also are embedding competency-based learning in our student courses. Stay tuned to GOA's blog as we write more about school design and competency-based approaches to teaching and learning.
THINK Global is thinking outside the transcript, the school walls and the limitations of place. Where can we go if we are unbounded by structures (real or supposed) that are placed upon our institutions and the people who work in them–students and teachers. Like the team at TGS, we can ask: What should students know and be able to do upon graduation? And, what learning experiences will equip learners with the skills and mindsets to be successful?
THINK Global School is a GOA member school. To learn more about becoming a member school, check out our membership page. THINK Global is also partnered with GOA on professional learning through our BLDS program. 
Global Online Academy (GOA) offers high quality online, blended and in person teaching and learning experiences for students and educators. Follow us on Twitter @GOALearning. To stay up to date on GOA opportunities, sign up for our newsletter here.