GOA's 2021 Holiday Gift Guide for the Educator in Your Life
Educators around the world have stretched and grown in the face of tremendous challenges over the past two years. At GOA, our work has focused on supporting teachers, school leaders, and students through the launch of our educator competencies and our student support tool DART, and through our passion-based courses for students.

As 2021 comes to a close and the holiday season begins, we are stepping back to celebrate the hard work and dedication of the many amazing educators in our community.

If you're looking for a holiday gift idea for an educator in your life, look no further. From tech to wellness to food, our team has curated a list of some of our favorite gift ideas in this holiday guide. We hope the ideas below spark inspiration for celebrating an educator in your life this holiday season.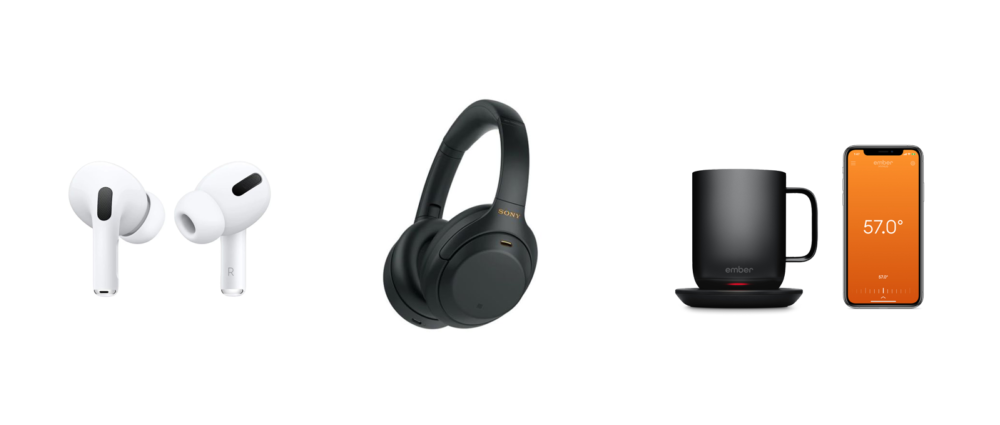 Educators often have short spurts of time between classes to refill their cups after giving so much to their students. Noise cancelling headphones help find that much-needed peace and quiet. You can listen to music or a podcast without environmental distractions finding their way into your moment of peace. They can even help prevent fights between kids! Just pop these magic headphones on the head of one kid and turn on the tunes so they can't hear the other one doing their best to provoke. This is one gift that keeps on giving!
- Ellen Min, Associate Director of Student Equity and Success

Whether you get pulled away by kids at home or school, educators constantly battle a cold cup of coffee. Fortunately, the Ember Mug can help regulate the temperature of your coffee to make sure it's neither too hot nor too cold. At first glance, it may seem like a splurge, but life's too short for bad coffee. As people constantly working in service of others, educators deserve their hot beverage!
- Lucas Ames, Director of Operations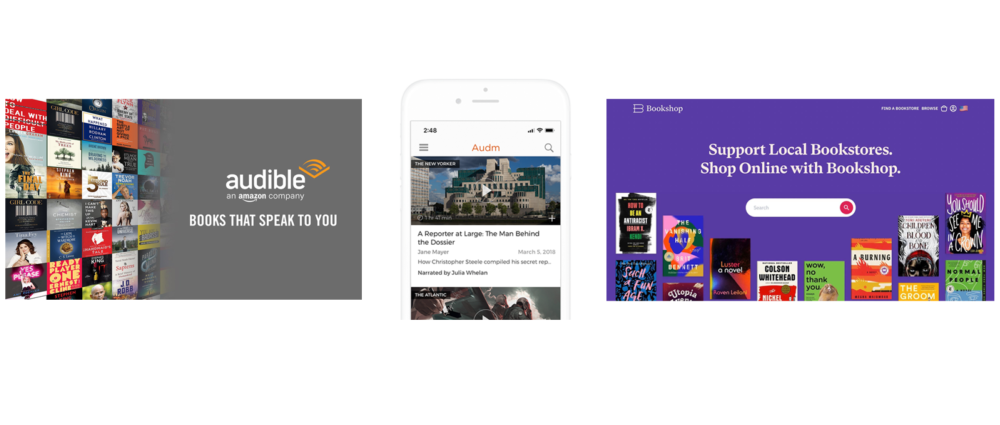 Educators may not have time to sit and immerse themselves in a good book with their hectic schedules. With Audible, you can choose one (or more!) audiobook per month to listen to as you go about your daily routine.
- Kat Siat, Instructional Designer
Are you an audio junkie who is constantly taunted by the unread stack of New Yorkers on your coffee table? Then Audm is for you. Get professionally-recorded versions of top long-form journalism pieces from many, many publications! For about the monthly cost of one magazine on the newsstand, you can listen to feature pieces from various leading newspapers and magazines.
- Jason Cummings, Director of Student Program

Bookshop.org is an Amazon alternative where you can buy books from independent bookstores around the United States. Buyers can support specific stores or support all independent bookstores simply by making their purchases on the site.
- Eric Hudson, Director of Learning and Design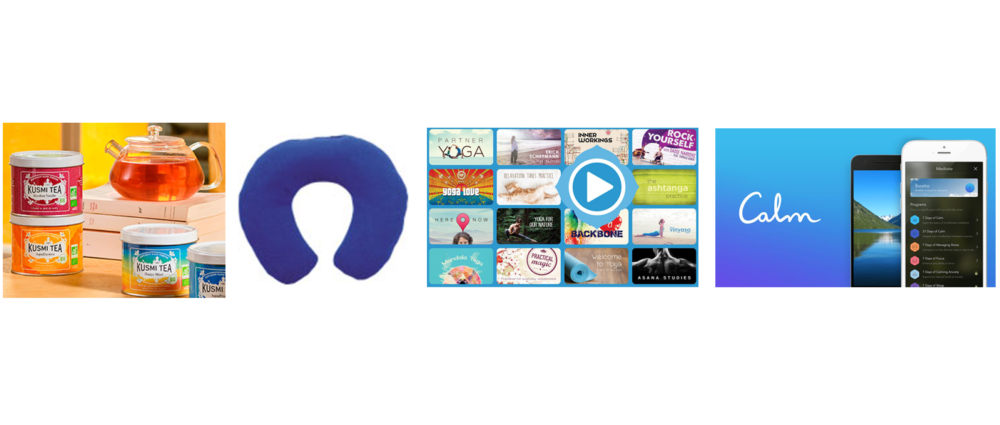 A good cup of tea is like a hug for the soul. It gives you permission to slow down and feel like you're being taken care of. For the educator in your life who is always giving and taking care of others, give them the gift of tea with a holiday set from Kusmi Tea. Hint: the Wellness and Full Detox gift sets are real crowd-pleasers.
- Sara Tahir, Associate Director of Professional Learning

Looking for a great medication-free stress/pain management tool? The NeckEase from BodySense takes only three minutes to heat in a microwave and provides warmth and relief to tight muscles in the neck and shoulders where most people hold tension. The weight of the rice and the mild scent of the herb-infused packs are very comforting. They can even be heated and taken to bed on cold nights or just used on your lap to warm chilly hands.
- Robin Pinne, Finance Manager and Board Liason

For the busy educator in your life who wants to squeeze yoga and mindfulness into their schedule, YogaAnytime is the perfect gift. You can attend classes via live stream or take them on demand to accommodate your busy schedule. With more than 3,100 yoga and meditation videos in their library, it's easy to find your flow.
- Jackie Chu, Director of Finance

Support your favorite educator's well-being with a subscription to this dynamic app offering tools to improve sleep, meditation, and relaxation. Who wouldn't want to drift into slumber listening to a featured sleep story read by Cillian Murphy or Eva Green?
- Amanda Burch, Associate Director of Learning and Design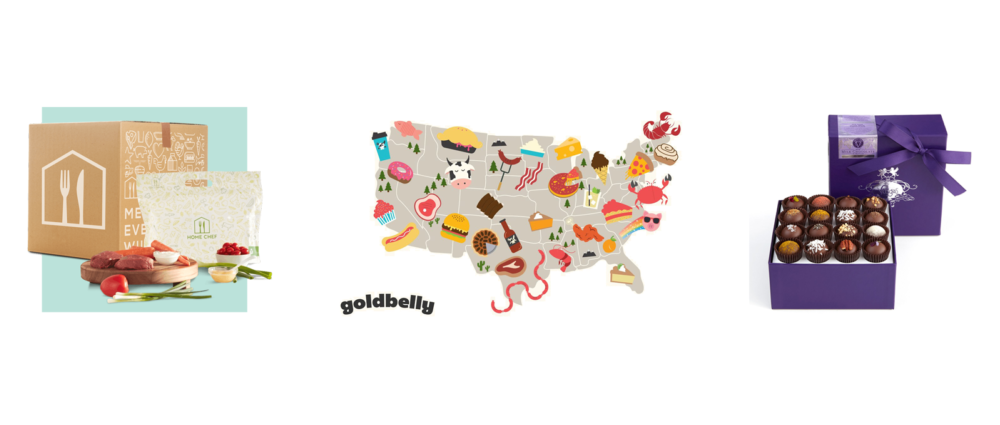 Meal Kit Delivery or UberEats Gift Card
For those times when you are at a loss for what to cook or simply don't have the time (or desire) to shop for groceries or find a new recipe, let your educator try out a meal kit delivery service like Home Chef, Blue Apron, or Freshly. Or order a favorite meal on UberEats.
- John Sember, Content Marketing Manager

A Meal or Treat from Goldbelly
Earlier this year our team celebrated each other by ordering special meals/treats from Goldbelly's extensive list of restaurants and eateries for each other. Whether it's revisiting a favorite restaurant from somewhere you used to live, to exploring a new cultural cuisine, you'll find it on this website.
- Michael Nachbar, Executive Director

Vosges Haut-Chocolat Cacao Wellness
Looking for something sweet and decadent? Then a gift set from Vosges Haut-Chocolat is the perfect choice. From the unique black raspberry with fermented black tea bar to the classicdark chocolate truffle collection (and even vegan options!), Vosges has the perfect gift for chocolate-loving teachers.
- Shaundel Sanchez, Student Program Manager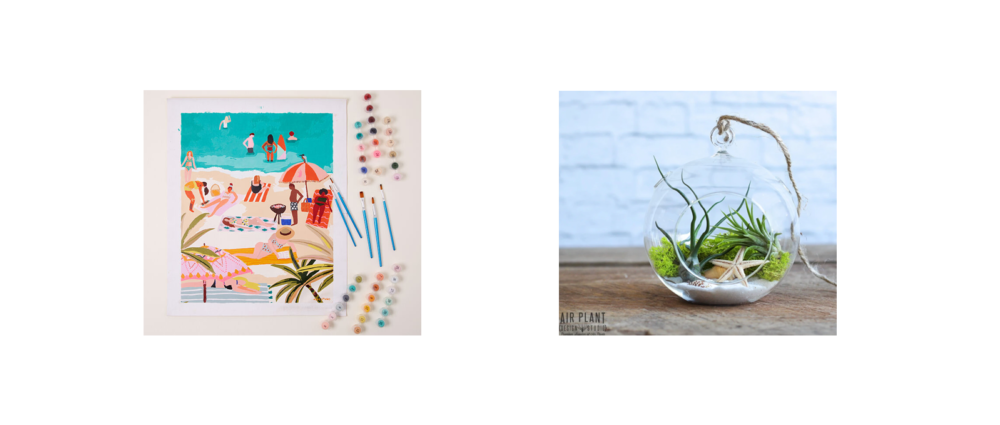 Let your favorite educator tap into their creative side and escape to the beach with a guided paint-by-number kit from UncommonGoods.
- Val Krempus, Director of Communications and Engagement

Bring a little bit of the outdoors indoors. Air plant terrariums are easy to take care of and brighten up a window sill or desktop.
- Becky Green, Associate Director of Professional Learning


The Person Who Has It All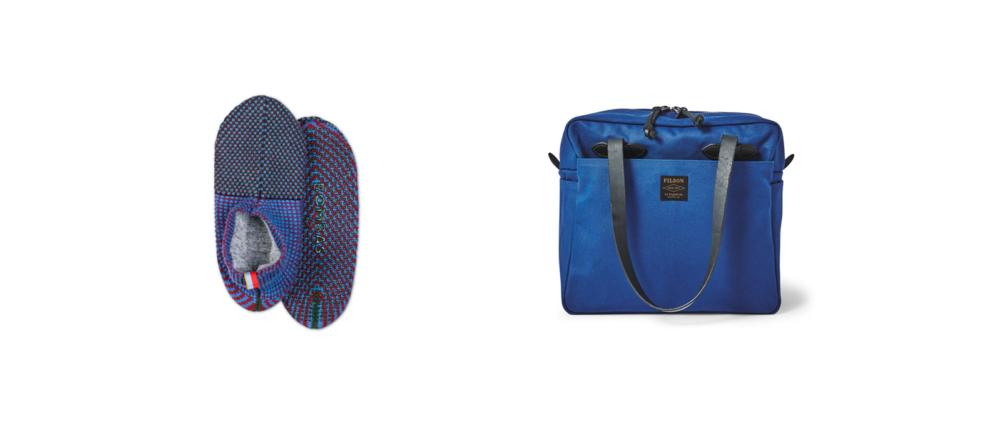 Cozy, feel-good footwear is the ideal gift for those in need of holiday rest and relaxation (most definitely the educators in your life!). The Gripper Slipper is the perfect sock/slipper hybrid. They are easy to pack, insanely comfortable to wear, and the best part: for each pair purchased, a pair is donated.
- Kelsey Hall, Director of Membership

Educators love a good tote bag when they're lugging books, laptops, lunches, and other supplies. Look no further than Seattle-based Filson, who has been making quality bags and gear since 1897. They have a great selection of durable bags for work and the weekend.
- Bonnie Lathram, Director of Professional Learning


Still looking for more ideas? Check out last year's guide!