Eight Predictions for Education in 2021
This will be a transformational year in education.
2020 disrupted education: a global pandemic forced schools online, protests for racial justice increased the urgency to confront inequities in education, and political upheaval in the United States revealed how misinformation and polarization have damaged democratic processes.
2021 is the year we will—we must—act on what 2020 revealed to us about why education matters and how it needs to improve. There's no question schools are still in an unsettled state. While we're all still making sense of what will happen next week or month, however, taking time to look forward is a worthwhile endeavor.
For the past few years, I've taken time to look at trends and possibilities that might shape the future of education. This year, I'm going to revisit some of my predictions from last year as well as explore some new ideas.
1. Online Learning: The barrier is lower, and the bar is higher.
Covid has changed education in terms of openness to online learning and expectations for the quality of online offerings. Students are now more prepared to engage in online learning experiences, teachers are less apprehensive to engage with students online, and schools now see that online options can dramatically increase access to learning as well as engagement with families (we're talking 100x participation in school programs such as evening speakers, parent/teacher conferences, virtual school tours, etc.).
At the same time, the bar for what people expect from these experiences is considerably higher. Families, especially, will have a new set of questions that schools should be prepared to answer. What people used to think good online learning was, which mostly revolved around pushing out content that looked great (sorry, Masterclass), we know does not drive learning. Rather, cohort-based learning that promotes student agency via engaging assessments that support deep understanding is the model for high-quality online learning. There needs to be a balance between self-directed learning, synchronous connections, and high-quality assessments. What everyone also knows now is that doing all of that takes training, support, and a level of intentionality that can be challenging to sustain without the right strategies and support.

2. Schools will incorporate Covid innovations into strategic plans.
From my 2020 predictions: "For years we saw schools create positions focused on innovation, which drove the creation of some great programs within schools. This year we are going to see something similar in the area of strategy."

Covid monkey-wrenched my prediction that schools would shift from an innovation mindset to a more strategic one, where they would focus less on starting new initiatives and focus more on how to make current initiatives stick. What we actually saw was a desperate need to innovate quickly as teachers and administrators scrambled to move their classes online.
In 2021, schools have the opportunity to stop initiatives that either no longer fit strategically or that are distractions from core work. Schools will decide if/how to keep pandemic changes as part of larger strategic goals, such as rethinking schedules, allowing for remote work, shifting grading and assessment practices, later start times, etc. Schools will make time to reset their strategic goals while reflecting on what they have learned from the emergency initiatives that got them through the past 10 months.
3. Schools will prioritize research and development through professional learning.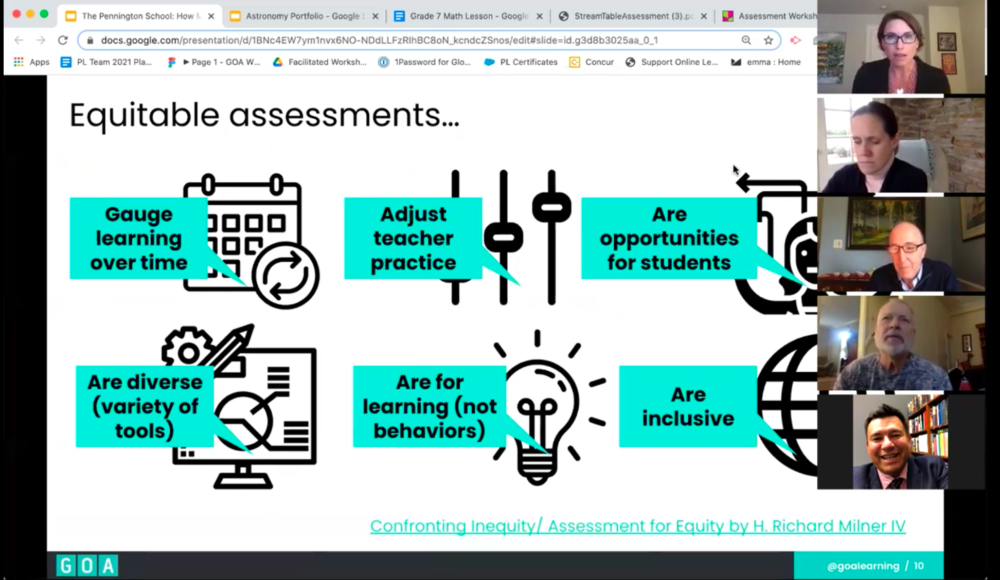 From my 2020 predictions: "Schools are recognizing that professional learning is their R&D, and they will allocate the necessary resources to adequately support the training educators need so that our programs continue to meet the evolving and growing needs of learners."
We clearly saw this happen this past year, and will continue to see schools prioritize professional learning for their faculty with a focus on school-wide learning objectives rather than personal areas of interest. Driving these goals will be clarity on the types of skills educators need to thrive in today's classroom, specifically regarding technology use and integration for high-quality online and hybrid learning.
4. Teacher and school leader preparation will change.
In early 2020, schools were not ready to move online. As a result, we're going to see changes to how educators are prepared to design student learning experiences. Some of these changes are already underway, and we're going to see more schools of education address the skills teachers need to more flexibly approach their craft. Better-trained educators are able to rethink how they utilize time and schedules, foster relationships both inside and outside of classroom spaces, and collaborate with other educators in and beyond their own schools. To support teachers in this work, school leaders need to learn more about project planning and management, decision-making, and communication. They need to practice the technical skills required to lead a school successfully, whether it's in-person or not. Leaders and teachers will need to successfully manage systems change on a bigger scale.
5. Schools will offer more flexible learning opportunities.
Many people are enjoying the benefits of not commuting to an office while getting to spend more time with their families. Along with shifts in expectations about quality, we're also going to see families want flexibility in what "going to school" means at different times of year. Instead of homeschooling, they're going to want to keep their students enrolled in school while they engage online from wherever they may be. Schools will need to offer programming that allows for more flexible access.
6. Dual credit will become triple credit.
I've written before about dual credit programs where high school students receive credit toward their high school diploma while also earning credit from a college. There are also dual bachelor and master's programs. Programs like this are designed to increase access to higher education by reducing costs and increasing flexibility. Combine these two versions of dual-degree programs, and students could choose a school from which to earn three degrees: their high school diploma, bachelor's, and master's degrees in six years. This is, of course, about brand loyalty: get students to enroll in a college when they're 15, and there's six years of fixed revenue. Included in the experience could be online coursework, a semester abroad, outdoor programs, athletics through travel clubs, etc. Programs already exist with components of this idea, but we'll begin seeing a more deliberate approach by colleges in the future.
7. Educators will be recognized as professionals.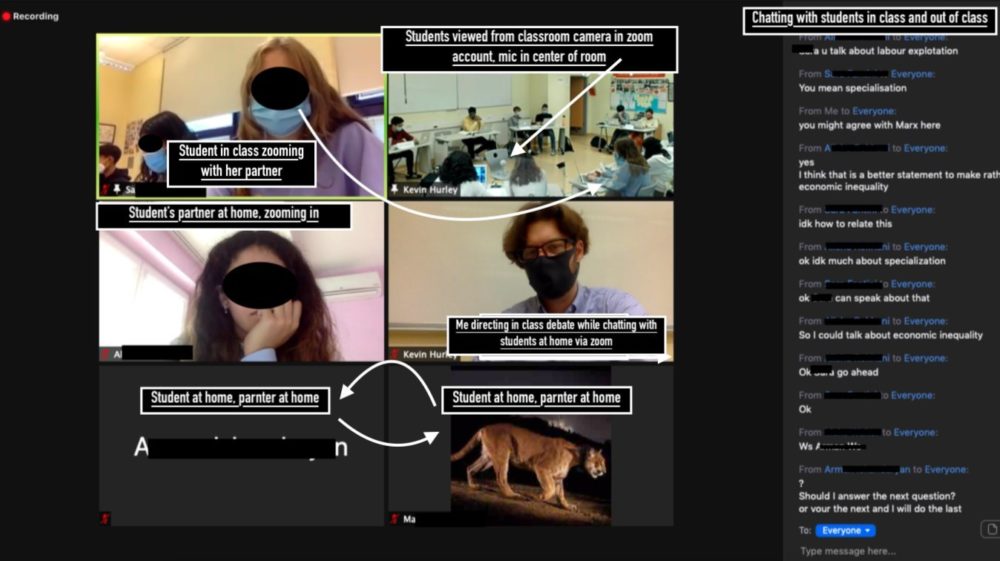 One benefit to schools going remote has been the acknowledgement from parents and guardians that teaching is hard. There's a fallacy people have held that because they attended school, they could teach. But, those who do this important work every day know that there's a lot that goes into planning, designing, and implementing engaging learning experiences for students. It's been incredible what teachers have accomplished this past year, and it will be wonderful to see them get the recognition they deserve. Some of that recognition might translate into higher pay, but it will also manifest in schools approaching teacher development differently as they will now see clearly that investing in developing teacher expertise needs to be a top priority.
8. Online will be a core part of school.
Over the decade prior to the pandemic, the number of students in colleges taking an online course grew from about 20% to over a third of all students. Now, that number is close to 100%, and it will settle somewhere well above where it was pre-Covid. Schools everywhere will need to determine how online learning will be offered as an option embedded in the school experience.
This year, schools will arrive at a crossroads with very concrete decisions to make about how to respond to the disruptions of 2020. On one hand, they have the option to rebound to where they were, which means returning to tried and true programs and systems. The other path includes making decisions that reexamine mission and vision, that redefine what high-quality learning can look like for students and adults, that fight embedded inequities in education, and that account for and support the impact these changes have on student learning outcomes, programs, culture, and operations.
For school leaders to plan, communicate, and lead with purpose, they need to begin preparing for those decisions now.
GOA offers high-quality online learning experiences to students, educators, and school leaders. To learn more, explore our Student Program and Professional Learning offerings. For free resources about designing for online and hybrid learning during the COVID-19 pandemic, visit our landing page.