Ask Me Anything Live Event Recap: How Do We Foster Student-Led Learning?
On February 22, 2022, GOA held a live online event focused on fostering student-led learning, one of GOA's five educator competencies. Moderated by Eric Hudson, Director of Learning Design and Design at GOA, the event featured a team of middle and high school teachers from Holland Hall: Jane Beckwith, Eder Williams-McKnight, Pam Rogers, and Andrea Reese. The Holland Hall team shared their experiences and strategies for building a culture of feedback to empower students to develop ownership over their learning. Watch the full event recording here or continue reading for an event summary.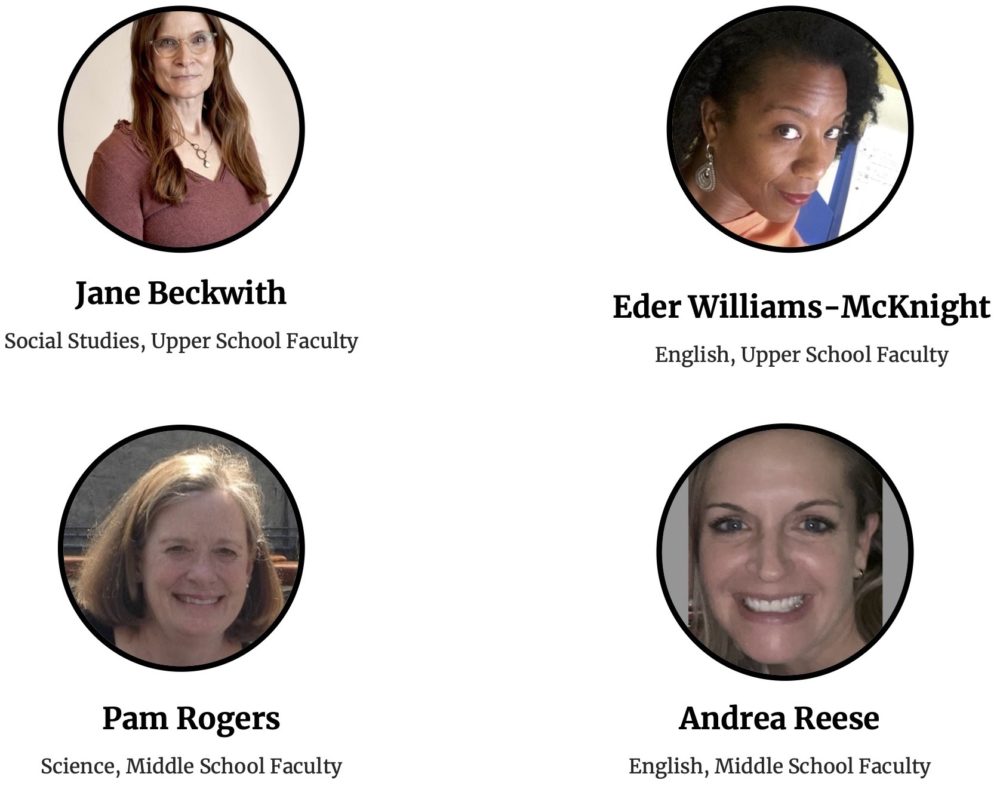 Jane Beckwith, Holland Hall Social Studies - Upper School Faculty, began by sharing how the initial partnership with GOA's Design Lab came to be thanks to an annual faculty development fund that encourages proposals on ways to support innovative teaching and learning at Holland Hall. With GOA's Design Lab, a group of teachers and school administrators developed a plan to work towards understanding what it means to give and receive high-quality feedback rooted in competency-based learning. The goal was to build a culture of feedback that would shift students' focus away from grades and towards learning. While some teachers faced challenges, the outcomes experienced with this shift included improved student work, self-reflection, deeper engagement, and a better application of teacher feedback.

Eder Williams-McKnight, Holland Hall English - Upper School Faculty, stressed that building a language of learning in the classroom is essential to teach competencies. She shifted from using competencies as a blueprint behind curriculum towards competencies enabling the way she and her students talk about how and what they do, improving the connection between content and competencies. She shared a case study of a senior class student who demonstrated ownership and improved self-reflection.

Pam Rogers, Holland Hall Science - Middle School Faculty, shared that developing close relationships with every student is key to making the classroom a safe place for feedback. After developing close relationships with each student, Pam asked them to identify three skills that, if they improved in, would make their life easier and why, and then choose one of those skills to work on for the remainder of the semester. She used frequent check-ins to see how each student was doing, encouraging self-reflection and ownership.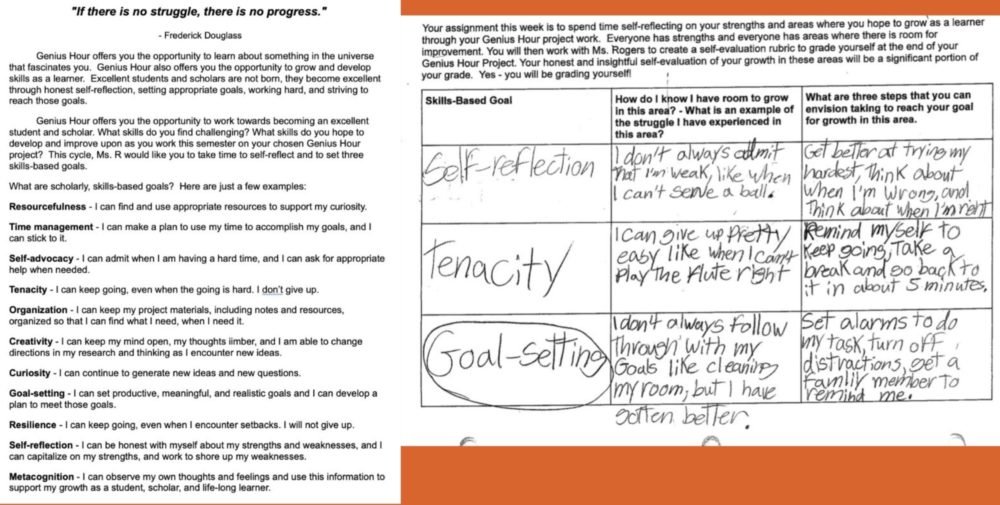 Andrea Reese, Holland Hall English - Middle School Faculty, discussed how transitioning to student-led learning requires patience and steps. She would start by asking each class to discuss their grading rubric at the beginning of the semester to promote student ownership. Each class created a slightly different rubric tailored to their understanding of what they should be working towards, yet still meeting the same core goals. Andrea recognized that building more reflective students held them more accountable for their progress in class.


Learn more about fostering student-led learning by checking out these GOA blog posts:

Are you interested in how you and your school can shift towards competency-based learning? The GOA team has launched new self-paced courses for teachers and opportunities for workshops and strategic partnerships for school teams. Learn more and register.