Student Spotlight: Preparing for the Future at Frankfurt International School
High school is a period of self-discovery, advancement, and readiness for what lies ahead. In this student spotlight, Brooke, Laszlo, and Mika from Frankfurt International School share how their GOA courses have shaped their learning journeys — from exploring new interests to developing essential skills and preparing for the future.
Exploring Diverse Interests
Brooke R., a senior, has taken three GOA courses: Medical Problem Solving I, Filmmaking, and Gender & Society. Commenting on her learning journey, she said, "I was thinking about going into the medical field. So I was like, I'll take this class, and then my brain kind of switched paths … now I'm thinking about going into the film industry … I'm [also] taking gender and society because I want to educate myself more on what's going on in the world."
Laszlo L., a junior, took Geometry to get ahead. He perceived a gap in his math knowledge going from a school in the U.S. to his current school, and he wanted to catch up before having to take the college admissions exam. Laszlo took the online Geometry course over the summer for the flexibility, which allowed him to continue learning while also being able to travel. "Thinking about SATs and everything, there were some things I knew I didn't know because I didn't take geometry, and so I kind of wanted to catch up in that regard," he said.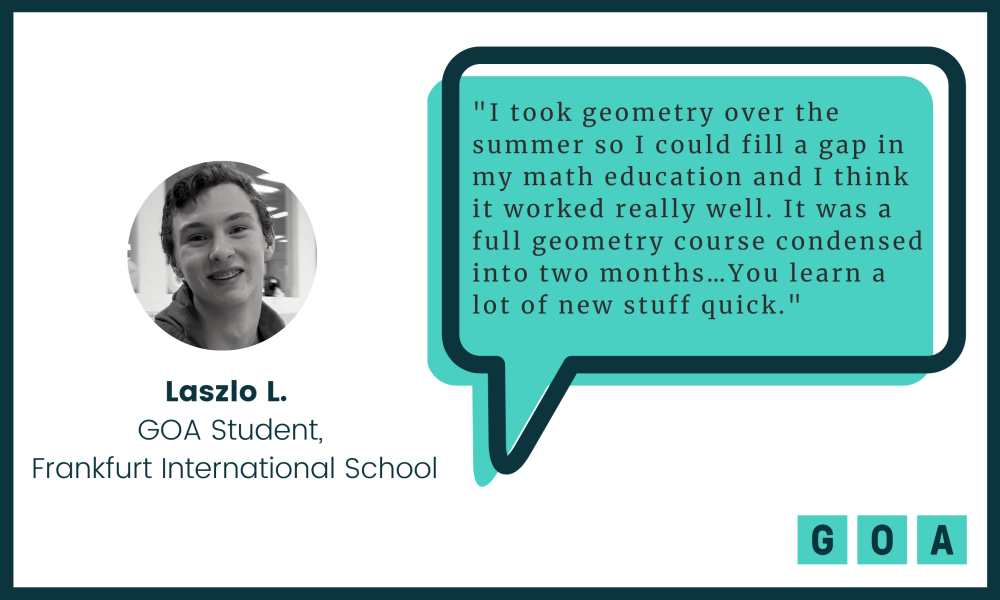 Mika P., a sophomore, took Climate Change & Global Inequity because she's always been interested in the environment. Mika said, "I'm not entirely sure what I want to study in college yet, but I know it has something to do with the environment, and I thought I should just prepare myself." The course helped her to become more organized and better at managing her schedule. She also appreciated the peer-to-peer feedback environment. "People were really willing to give constructive criticism, and I was a bit surprised by that, but it was helpful."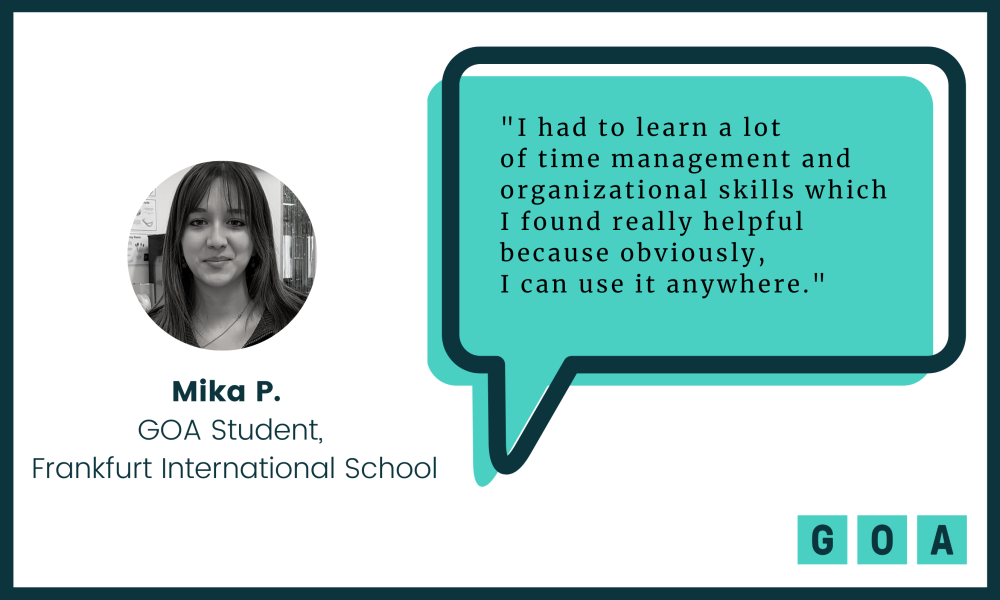 From exploring new interests and building essential skills for the future to enjoying the flexibility and convenience of online learning, Brooke, Laszlo, and Mika have found GOA courses to be a valuable and enriching part of their learning journeys. These experiences demonstrate the importance of providing high-quality, student-centered learning experiences that support and empower students to achieve their goals and prepare for the future.
Frankfurt International School (FIS), an independent day school serving over 1,700 students from age three through grade 12 in Frankfurt, Germany, joined the GOA consortium in 2014.
For more, see: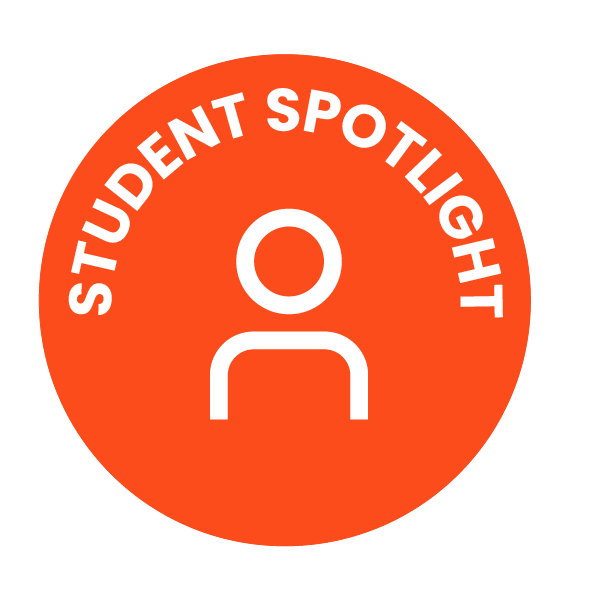 This post is part of our Student Spotlight series, where we feature stories from students who take GOA courses. Are you a current or former GOA student who would like to be interviewed for a Student Spotlight article? Or, are you an educator who has a recommendation for a student for us to feature? Email us at hello@globalonlineacademy.org with the subject title "Student Spotlight."
GOA serves students, teachers, and leaders and is comprised of member schools from around the world, including independent, international, charter, and public schools. Learn more about Becoming a Member. Our professional learning opportunities are open to any educator or school team. Follow us on LinkedIn and Twitter. To stay up to date on GOA learning opportunities, sign up for our newsletter.